Three Colours
(from album "Between Two Mirrors")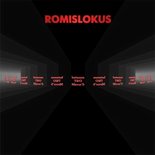 White or grey,
Grey or black,
Black or mourning,
Mourning or night.
With a lie or with a belief,
For certain or debatable,
A youth or an old man,
In the heart or good riddance.

Pink or red,
Red or cherry,
Cherry or the lips,
The lips or the blood.
Everything or nothing,
First or superfluous,
Gentle or rough,
Bluff or love.

Light-blue or navy,
Navy or the sky,
The sky or the birds,
The birds or the eyes.
Bach or Rossini,
Proudly or blindly,
Masks or faces,
Laughter or tears.