Miss the Target
(from album "Vinyl Spring, Digital Autumn")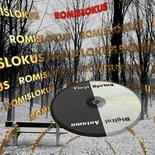 My major blow
Always misses the target.
A fit of laughter from nowhere proves this.
My main principle
Always means nothing
For these who make much of both.
Effaced borders don't mean that something has happened;
It is impossible to efface something that doesn't exist.
And borders...
That's why whatever I start doing is not really my cup of tea.
My eyes, my ears, my nose, my body reception -
Are just different spoons
With which they are cramming me
With all sorts of muck...
How much poison has come through me-
Sure, I have already been dead for a long time.
From this point of view only stones are truly alive.
Stones eat nothing - and this is the main principle.
This is the main principle: stones eat nothing.
Because of this
My major blow always misses the target...