Substance
(from album "Vinyl Spring, Digital Autumn")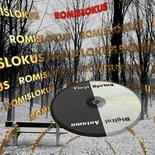 You are just entering the tunnel,
I am leaving it,
And there is snow in my way...
The mummies of summer raindrops fall from the sky,
To blow up the cylinder of a mechanism with instincts of a heart,
Which is clanking somewhere in the chest.
It is not glass; it is not the moon - the substance of rain
Has trickled down the wall.
It is not winter, it is not spring -
Fools rush in where angels fear to tread.
"Look," they say, "look:" But there is nothing -
Not even any trace of rain.
But this is the moon, if the curve line doesn't distort it,
Or it is a handful of snow, snow that doesn't thaw,
Everlasting snow.
This is a man in the race towards substance,
The substance of the wall, the leaves, the eyes and the water.