The Wood Cutter
(from album "Between Two Mirrors")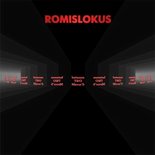 I don't come through the walls.
Actually the walls come through me.
I don't fall from the clouds to the ground.
Actually the clouds fall down as drops onto my head.
Anxiety, sadness - they are not the reason why I am so struck when looking at you.

A white line on the black sky
Is only a falling star.
A figure drawn with coal on the white paper
Is a woodcutter in the winter forest,
When the snow falls in shrouds like white walls.