Freedom
(from album "All Day Home")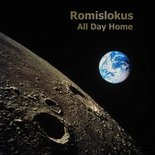 The word "freedom" is enounced without abhorrence,
But how would you say about a harlot
Who pose nude for "Playboy" making show from her sweets?
Knights-cuckolds loose their blood in the fight for her favor.

I am freedom.

I sawed my pike for palisade around my house
And, if there were not blood, I would turn into a cloud a long time
before the drought is finished.

But everyone's experiment to survive in extreme conditions must be clear.
"Empty" - "ship of desert" babbles, -
"Pray to camel's thorn,
Change one illusion for another by pressing a small button."

Recount your money - it is a price of hope.
How can you throw up your happiness when it's easy to get the tears?

I am freedom.