I'm Tired
(from album "All Day Home")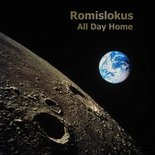 I understand,
I can understand,
Even sometimes I want.
But I'm tired for a day
On my work - I'm tired from my work.

My hands and legs are tired.
My body is tired,
I can't understand anything
And this music is not for me.

And those, who listen it representing delight on their faces,
Are defined by me:
I'm tired but they aren't tired.
I'm tired.