Name
(from album "All Day Home")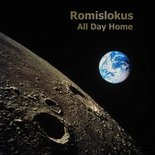 I was crashed in a car accident too
I was also shot from the gun
Getting me down on the ground.
They have also found in me killing viruses
I'm also walking in that crowd
Where you were melt to disappear from the eyes.
And don't be angry if someone called you throwing strange name
It wasn't your name
It was my name.

I don't take umbrage on you too
Although I was called a lot of times
And turning around I found that they make a mistake.
I have come to get you out from this crowd,
To let you not to be miscalled from behind your back
Because what they only do is confusing you with another man
I have come this way too.