Through the Love
(from album "Between Two Mirrors")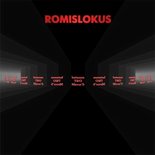 Probably the evening-giant has pressed the hobnail into the sky,
And so a hole has arisen in the sky,
And he was proud.
The orifice increased and rain
Scattered a handful of loneliness on a city.
I am going.
There are letters in a puddle.
What?
The watch-maker's...
There is a cuckoo clock with a pendulum.
Come here.
Ahead
Someone solid is also getting wet -
A statue.
Through love, as through
A swarm of jelly-fish
I am swimming -
Separately with each one.
I am pushing through this nettle-jelly,
And it is not a cluster of grapes.
I can't understand: whether the sea has become
Too warm from the calm
And spawned the jelly-fish, or whether
I had not studied the geometry of the seabed well enough
At the institute and at school.