The Thunderstorm Is Coming
(from album "Between Two Mirrors")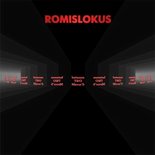 A thunderstorm is coming. Be prepared for a meeting.
Hang out the linen, like flags, in the wastelands. Put these valuable papers down on the ground.
The thunderstorm is nearer. Please, make tea quickly.
Oh, how beautiful! ..
The Flying wind whipped the linen,
Tore it off and dragged it through the dirt.
The wind shreds the papers to pieces
And is going to tear up my favourite plum up by the roots.
The rain nicely tells me, clapping me on the shoulder:
"Everything is alright" ...