The Mistiness
(from album "Between Two Mirrors")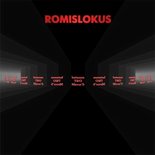 A misty meaning. There is mistiness somewhere out there.
And not the fog above the moor
Poor stars... even those in constellations are not given the meaning of zodiac shapes.
You open your eyes when there is too much light and the light blinds you
It means in fact that you even did not open your eyes.
That's why I don't pronounce a word, but only position the stars.
And I do it in such a way as if you had opened your eyes and saw the sky.