Termites
(from album "Between Two Mirrors")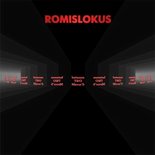 The termites are munching the plank,
On which I am standing.
More and more of them are coming out of their burrows.
These terms like termites...are just that terms.
Aimlessly like the light of the sun - like the ripples from a stone tossed into the water...
The number of the bottle is unknown:
Who will drink it and when.
In an unknown place the sun sets behind the horizon.
The unknown night is coming slowly.
And thoughts fuse in the glass which is my head,
Like the wine of uncertainty...