The Minute
(from album "Between Two Mirrors")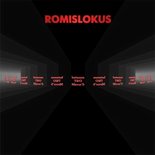 The minute. The ticking of the clock quickens the time.
Sadness is barred off and humor with it too,
The sad humor of that minute, when you are so lonely,
Is like the striking of the clock - which sounds like the cruel whipping of midnight horses...
Perplexity - the shadow of a cloud carrying a thunderstorm.
The heavy air is food for frightening dreams.
Life is like patience, where theFury-destiny lays down the cards.
My funeral cortege is like a joker drawn in a carriage...
Everything is flying to nowhere.