Jackdaws
(from album "Between Two Mirrors")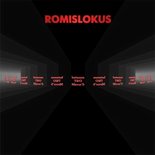 Look, how the jackdaws are flouncing in the sky.
And the sky is not even a gift.
As soon as the best sword touched a crown,
The horse moved back without any reason.
Without spurs, without a sound the horse backed up.
The crown fell down in the grass, and the jackdaws
Flounced up into the sky. Like a drunkard,
I waved not a sword, but a stick.
And no crown was seen lying in the grass,
But there was a golden maple leaf.
I was surprised with the black jackdaws
Inhaling the clear wind of melancholy.