Music review from Gibraltar Encyclopedia of Progressive Rock for album 'Vinyl Spring, Digital Autumn' (in English)
Romislokus [Russia]
Updated 7/30/02
Between Two Mirrors (01)
Vinyl Spring, Digital Autumn (02)
I've heard Romislokus' second release, Vinyl Spring, Digital Autumn. I've also read various and sundry reviews on this album on the Internet prog press. It's time somebody came out and said what everyone else has tip-toe'd around to be polite. Most other reviewers have said something very much like, 'this music breaks no new ground'. I'll come right out and say it ... Romislokus is a really nice band, but this release, at least, isn't all that progressive. At their most prog, they sound a bit like The Alan Parsons Project, albeit with Russian vocals and some rather odd synthesizer effects. But most of the time they sound like the Ray Conniff Orchestra (anybody else's parents used to listen to them? It's called 'Easy Listening') trying to sound 'modern', with some rock idioms like drums, electric guitars and synthesizer special effects. Oh, yeah, and a guy singing in Russian instead of a bunch of clean-cut coed vocalists singing harmonies. Romislokus is, perhaps, the next step in what the Soviet regime used to call 'VIA' bands, which were the state-sanctioned 'Vocal/Instrumental Ensembles', such as Pesniary and David Tuchmanov's experiments in the '70's who were trying to be progressive within a stultifying atmosphere of artistic control. Perhaps it's still a bit like that even in the 'new Russia', at least on a psychological level. Still, there are some amazing acts coming out of Russia these days that don't have a sound like this, for example Little Tragedies, who sound nothing at all like the old Soviet musics. OK, it's a little unfair to characterize the entire album as 'Easy Listening'. It's not all like that, but there are enough songs of this sort that it's the overall effect. This stems, I suppose, from the use of a (real) string section playing sweet chords over much of the album. A similar sound is used on the Pesniary and David Tuchmanov albums I've heard. I guess if this was Mellotron instead of a string section, the impression of being extremely 'straight' sounding would be lessened. There are some good guitar sections, on both electric and acoustic guitar, and the vocalist is pretty good too, though there's one song where he sounds a bit out of tune (the vocals are run through a chorus effect for this song ... this may have been an attempt to mask the out-of-tune-ness, or it may actually be the cause of it). The only odd instrument, and I've already mentioned this obliquely, is the synthesizer. The synth sounds on this album are neither the '70's style vibrato-less analog oscillators nor '80's style string pads. There are some digital bell-like synth sections of the sort that might be heard on an 'Adult Pop' album, but most of the noticable synthesizer is very electronic sounding buzzes, frequency-modulated squawks and oscillating-filter noise swoops. This forms an interesting counterpoint to the sweetness of the other instruments, and is the most 'progressive' part of the album. Now, don't read into this that I didn't like the album. I did, actually. But really progressive it's not. I can recommend this album for those who want to hear something a little less challenging, but I wanted you to know what you're getting into if you buy this release. -- Fred Trafton P.S. If this sounds appealing to you, a similar band (Russian orchestral prog) is Er. J. Orchestra. They're doing stuff that's more progressive but in the same vein. And EJO sings in English, if that's a plus for you. A write-up will be forthcoming in a future release of the GEPR.
July, 2002.
Fred Trafton
http://www.gepr.net/ro.html#ROMISLOKUS
---
Music review from iO Pages magazine for album 'Vinyl Spring, Digital Autumn' (in English)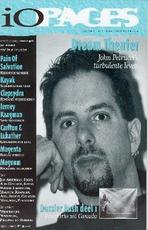 Recorded in 2001 and 2002, these are the only signs of life we kwow of, so far, from the Russian Romislokus. On 'Between Two Mirrors' the let's you hear there somber side, characterized by the toneless singing of Yury Smolnikov. The group knows, however, how to create atmosphere (feeling).
On the opener 'Cold' for example, the sound color captures a still winter day in a snowy world.
The keyboards are clear and bombastic and give a profound effect to the song. On 'The Wood Cutter' the band goes modern, with modern rhythms.
Later, they are going in the direction of Ozric Tenacles (an English psychedelic band) such as on their song 'Through the Love.' 'Give a Chance' is enriched with a Cello, and 'The Mist' is commanded by careful subtlety.
'Termites' reminds you of Pink Floyd's 'Shine on You Crazy Diamond' but not in an obvious way, just in feeling. We are only hearing real drums on the Jazzy Minute and the New Age from Jackdaws. 'Three Colors is a somber variant on the English band Simple Mind, but then more changing with a classical touch from the keyboards on the end.
The new cd Vinyl Spring Digital Winter is again something different. The keyboards are unfortunately shoved into the background. The music still has a captivating mood to it, but lacks strong keyboard melodies associated with symphonic music. 'Absolute Control' has very interesting keyboards and sounds, but yet again, they are in the background. On 'It is Winter' I thought of the band Ultravox en OMD, Floyd's Another Brick in The Wall with space rock influences. And then still a trance and dance in 'Tuner, soft jazz on 'Substance' and pop rock on 'Smoke.' I'm slightly more impressed with Between Two Mirrors.
June, 2002.
Jurriaan Hage
http://www.io.net4u.nl
---
Music review from ProgNaut.com for album 'Vinyl Spring, Digital Autumn' (in English)

Tracks:
1. The Snow of the Rails [4:51]
2. The Face of a City [5:58]
3. 78 [6:49]
4. Absolute Control [5:06]
5. It Is Winter [3:57]
6. Miss The Target [6:30]
7. A Tree By the Wall [6:49]
8. Tuner [3:10]
9. Substance [4:24]
10. Smoke [4:11]
The Review:
After various weeks of listening to Romislokus 'Vinyl Spring Digital Autumn', I find it to be a fine mix of well crafted songs (much in the vein of Peter Gabriel solo music of the 'Security, So' & 'Us' and the softer side of the '80's-era' Crimson).
Although there is no new music ground broken, the band aproached with their own style to the electronic pop/prog mix with atmospheric keyboard/ guitar sounds, done in a modern fashion with the recording and approach.
The vocals are mostly done in Russian by Yuri Smolnikov (also guitarist) who has a gritty low voice similar to Mark Knoffler.
Yuri is joined by a second guitarist, Mikhail Voronov, and both have somewhat of a Fripp/Belew interplay of the afore mentioned 80's-era but not quite yet to the latter's technical abilities.
Adding to the mix is tasteful mixture of strings (Violins and Cellos) and the usage of computers, possibly to 'digitalize' songs, but since I'm not to proficient in instruments so I can be way off base on the role of the computer.
Band Members:
Evgeniy Gorelov - Keyboards
Mikhail Voronov - Guitars
Yuri Smolnikov - Guitars, Vocals
Dmitriy Shelementev - Drums
Mikhai Brovarnik - Bass
Irina Unakovskaya - Cello
Anna Goya - Violin, Vocals
April, 2002.
Ron Fuch
http://www.geocities.com/prognaut/reviews/romislokus.html
---
Music review from Keysing for album 'Vinyl Spring, Digital Autumn' (in English)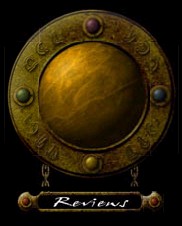 Romislokus are a Russian progressive rock band who utilize various instruments and electronic sounds (samples) to create truly original material. To elaborate, the band has the staple instruments: guitars, keyboards, bass, drums, and vocals (in Russian), but also use cello, violin, and computers (yes, there is actually a member of Romislokus who's sole credit is 'Computers'). The end result brings to mind moments of Pink Floyd's early soundscapes (especially 'Echoes'), and Ozric Tentacles (specificly the 'Erpland' album).
The band writing has two distinct musical styles on this CD: 1) straight-ahead progressive rock songs, with choruses, verses, and some sort of structure. 2) Grandiose soundscapes which awe and horrify the listener. I identify with the soundscapes more because the Russian vocals create a layer of abstraction that make it difficult to appreciate what is going on. This maybe a little hypocritical for me to say because I do enjoy bands with vocals in languages other then English (such as Anglagard, Magma, PFM, Isildur's Bane, etc). It might have to do with the staccato nature of the language that is my hang-up.
For those looking for the soundscapes I've mention, the best ones are hidden within lengthy tracks, like in the end of 'A Tree by the Wall' and 'Tuner'. These tracks have big Gilmour delay guitar, pounding beats, keyboard atmospheres, and various sound-effect touches.
It would be easy for me to say that this band should go 100% instrumental, but I don't think that is going to happen. Maybe these vocals work for Russian an audience, but in playing it for other English speaking prog fans we all come to that conclusion that this band loses an appeal due to a language barrier.

---

Highlights: A Tree by the Wall and Tuner
Rating: 7 / 10
April, 2002.
Rocinante
http://www.geocities.com/keysign/reviews/recent/romislokus.htm
---
Music review from Rec.Music.Progressive for album 'Vinyl Spring, Digital Autumn' (in English)
A while ago, the Russian progressive group Romislokus contacted me, to see if I would review their album, _Vinyl Spring, Digital Autumn_ in my Tentative Reviews series (which *should* start moving again soon, I promise). I told them that the TR series is determined by a serialized order, but that I'd be happy to review their disc on r.m.p. So ...
Tonight, after my show, I decided to give the disc a spin. Here are my thoughts:
(i) Perhaps the strongest advantage that this band has going is their vocalist, Yuri Chudinov (who is also the group's leader). A few weeks ago, I played a few tracks by the South American group Rael on my late-night show, and commented on how their vocalist was an extremely powerful presence in the group -- commanding his own space, regardless of what was happening around him. Chudinov has the same sort of quality -- his voice isn't as throaty as the singer from Rael, but he always manages to stand out on his own.
The second track on the album, 'The Face Of A City', can be used to illustrate this point. The track itself isn't the most memorable on the album -- the guitar line is a bit too reminiscent (note that I don't say derivative) of some late-period Marillion for my tastes, for instance -- but Chudinov manages to create his own space with the vocal line. 'The Snow On The Rails', the first track on the album, also showcases his vocals to great effect.
(ii) Some of the music is a bit too techno/trance oriented for my tastes. I have no real objection to the presence of 'beats' in art-oriented music, but some of time it struck me as getting in the way of the rest of what was going on. Still, one certainly can't fault the band for being stuck in a '70s mindset ...
(iii) On the other hand, there's a lot of enigmatic material filtered into the mix here. '78' combines beats with cellos, with other odd sound effects popping up from time to time -- 'Miss The Target' even seems to go overboard on sonic effects, at times.
(iv) I liked the guitar line on 'Absolute Control' -- rather 'crafty', if you get my reference.
All in all, I'm still not completely certain how I feel about this. There's no question that this band is loaded with talent - I'm just not 100% convinced that they managed to grind a really top-level album out of their labours. I'll have to give this one another listen before my opinion consolidates.
Still, if you're a fan of trance/dub-ish prog, this one should work for you.
April, 2002.
Christopher J. Currie