Music review from Progressiove&Metall Music e-zine for album 'Vinyl Spring, Digital Autumn' (in English)

ROMISLOKUS - 'Vinyl Spring, Digital Autumn'
The Project Romislokus started in 1998 in Kirov, Russia with: Yuri Chudinov, Evgeniy Korobkin, Mikhail Solovyov, Irina Yunakovskaya and Mikhail Brovarnik. Yuri Chudinov was born in 1955 in the Ural region, Russia. Studying hydrology at Hydrometeorological Institute in Odessa he organized his first rock band. They played classic rock music. In 1980 he began to compose his own music and lyrics. Against this background in Zaporozhye (Ukraine) in 1981 he also organized his first experimental rock - laboratory specializing in the training of young rock musicians. He developed his own original educational program. Then in 1991 in Tomsk (Western Siberia) and in 1995 in Kirov one after another he organized two rock - laboratories, where more than a hundred of musicians- beginners were successfully trained. Yuri Chudinov was qualified as Top Class music teacher. Evgeniy Gorelov and Mikhail Voronov began their music carriers in one and the same band in 1994. The name of this band was 'The Ocean'. They played soft and art rock. Romislokus was created as a result of the willingness of all of the musicians to experiment in the field of Progressive Rock combined elements of art rock and electronic music. For this purpose Maksim Karavaev (computer) was invited to join the project. Romislokus returns with the second album, as the first one,
It?s very hard to describe and to define the music of this Russian Project, with a variable instrumental, the band tends to be more traditionally melodic using a soft Progressive Rock, mixing elements as Techno Ambient Electronic and Experimental music, they use complex compositions but without extended instrumental explorations, realy they know combine a instrumental technique, the undulations of electronic textures became indispensable parts in all compositions, creating a new level and a diferent way in a progressive rock style, decorated with nice keyboards and violin notes, all vocals are in Russian and fit in excellently with the music. 'Vinyl Spring, Digital Autumn' is the second release with ten tracks, produced by Romislokus all lyrics by Yuri Chudinov and cover design by Andrey Gourianov. My special and particular attention to the songs: 'The Face Of A City' (Is the Best), '78', 'Absolute Control', 'Miss the Target', 'A Tree By The Wall' and 'Smoke'. Today Romislokus consist of the following musicians: Evgeniy Gorelov - Keyboards, Mikhail Voronov - Guitars, Yuri Smolnikov - Guitars, Vocal, Dmitriy Shelemetev - Drums, Maksim Karavaev - Computers, Mikhail Brovarnik - Bass, Irina Unakovskaya - Cello and Anna Goya - Violin, Vocal. Excellent and indispensable work, highly recommendableÖ
March, 2002.
Carlos Alberto Vaz Ferreira
http://www.progressiverockbr.com/previews2002.htm
---
Music review from Home of Rock for album 'All Day Home' (in German)

Andere L?nder - andere Sitten. ROMISLOKUS kommen aus Russland und bezeichnen sich selbst als progressive Rockband, oder besser als progressives Rockprojekt.
Mit den herk?mmlichen westlichen Vorstellungen von progressiver Musik haben ROMISLOKUS allerdings wenig gemein. Man muss schon das Wort 'progressiv' im wahrsten Sinne des Wortes als 'fortschrittlich' ?bersetzten. Doch selbst dann wird sich der von internationalen Kl?ngen verw?hnte, oder soll ich besser sagen ?bers?ttigte H?rer fragen, was an "All day home" fortschrittlich sein soll. Hier und da ein Fiepsen oder Zirpen aus dem Computer ist neben je einem Titel in franz?sischer und italienischer Sprache so ziemlich das einzige was ROMISLOKUS von einer relativ traditionellen Rockband abhebt.
Gut, ROMISLOKUS warten mit einer erstaunlichen Stilvielfalt auf, pendeln zwischen Rock und Chanson, hier etwas Italo-Pop der anspruchsvolleren Sorte, da ein Bossa Nova... und doch k?nnte ich mir jeden Song auf einem Album der DIRE STRAITS, von Chris Rea oder U2 vorstellen.
Selbst wenn man den Exotenbonus in die Waagschale wirft, k?nnen ROMISLOKUS nur bedingt ?berzeugen. Im direkten Vergleich mit meinen Lieblingsrussen RAKOTH sehen ROMISLOKUS kein Land. Hin und wieder l?sst Mikhail Voronov seine Gitarre zwar richtig sch?n aufheulen, aber mit diesem Pfund wuchten die Wahl-Moskauer viel zu selten.
"All day home" ist ein handwerklich solides Machwerk, was allerdings keine gro?e ?berraschung ist, verf?gen die Mitwirkenden doch ?ber langj?hrige Erfahrungen in verschiedenen Bands oder sind sogar als Musiklehrer t?tig. Kompositorisch herrscht trotz der Stilvielfalt allerdings ?berwiegend Langeweile und man ist geneigt das Thema ROMISLOKUS einfach abzuhaken und ad acta zu legen...
... w?re da nicht das abschlie?ende Captain zero. Da ist ROMISLOKUS wirklich ein starker Song gelungen, der ?ber echte Ohrwurmqualit?ten verf?gt und bei dem Cellistin Irina Yunakovskaya wundersch?ne Akzente setzt.
Von der Sorte das n?chste Mal bitte mehr... dann klappt es auch mit der Anerkennung auf internationaler Ebene.
October, 2003.
Martin Schneider
http://www.home-of-rock.com/CD-Reviews/Romislokus/All_Day_Home.html
---
Music review from Babyblaue Prog-Reviews for album 'All Day Home' (in German)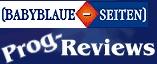 Die Musik der russische Formation Romislokus ist wirklich keinesfalls mit dem herk?mmlichen Progressive Rock vergleichbar und entzieht sich somit jeglicher Kategorisierung. Der auf 'All Day Home' praktizierte Stil bewegt sich auf dem Terrain des gepflegten Pops und erweckt in seinem gebietsweise auftretenden musikalischen Minimalismus eine gewisse Seelenverwandtschaft mit dem was heutzutage pauschal in die Kategorie des Postrocks eingeordnet wird. Somit kann der Beschreibung Georgs vollkommen zugestimmt werden.
Der Gesang des kreativen Kopfes Yuri Smolnikov wirkt zun?chst eigenartig, entfaltet aber im weiteren Verlauf trotz seiner gew?hnungsbed?rftigen Intonation schon ein eigenes Charisma. Der russische Akzent h?lt sich in Grenzen und wirkt keinesfalls st?rend. Stilistisch lassen sich Romislokus auch wegen der zweifelsfrei coolen Vokalpr?sentation in die 80er Jahre einordnen. Ja, Romislokus pr?sentieren sich fast schon so aalglatt wie ABC, Duran Duran und Konsorten. Vor 20 Jahren h?tte man solche Musik nicht mal im Traum mit dem Progressive Rock in Verbindung gebracht. Stattdessen w?ren solche Kompositionen pauschal als Musik f?r 'Popper' abgetan worden. Der herk?mmliche Rockfan h?tte sich kopfsch?ttelnd abgewandt. Ja, irgendwie wirken Romislokus auch in der heutigen Zeit eher als Vertreter der edlen Popmusik. Vielleicht tr?fe hier sogar die nat?rlich schon wieder abwertende Bezeichnung 'Yuppie-Musik' zu.
Trotz dieser strikten Abgrenzung der Musik der Russen von der progressiven Rockmusik schleichen sich aber gerade in einem Song wie 'Dreg' auch von weit ausladenden Keyboardfl?chen getragene symphonische Ans?tze ein. Die Gitarre schrammelt dabei auch mal so richtig sch?n nach Alternative-Manier. Der Gesang wirkt hier fast schon so richtig sch?n dekadent. Beim H?ren des Titels 'If' kommen einem dann urpl?tzlich Bryan Ferry und Roxy Music in den Sinn. Der synthetische Schlagzeugsound wirkt gerade hier sehr ungewohnt und ein wenig st?rend. Letztendlich muss aber auch eingestanden werden, dass dies im Grunde zur Musik passt.
Somit wird 'All Day Home' von einem sehr trockenen Sound bestimmt, der in seine ganzen Coolness auch etwas kalt wirkt, was aber nicht als Manko angesehen werden kann, da dieser unterk?hlte Charakter passend ist.
W?hrend 'Freedom' mit einem sehr eig?ngigen Refrain aufwartet und beinahe schon Hitqualit?ten offenbart, tendiert solch ein relaxter Song wie 'Tree By The Wall' ohne weiteres in die Gefilde der experimentellen Popmusik.
Insgesamt wei? diese Mixtur aus Versatzst?cken des wavigen 80er Jahre Sounds und modernen Artpop-Anleihen zu gefallen. Wer sich nur im reinen Rocksound beheimatet f?hlt, wird mit Romislokus aber so seine Probleme haben.

Anspieltipp (s): 'Dreg', 'Tree By The Wall'.
Wertung:10/15
August, 2003.
Horst Straske
http://www.babyblaue-seiten.de/index.php?albumId=2831&content=review#rezensionen
---
Music review from Progressiove&Metall Music e-zine for album 'All Day Home' (in English)

ROMISLOKUS - 'All Day Home'
Romislokus started in 1998 in Kirov, Russia. Yuri Smolnikov was born in 1955 in the Ural region, Russia. Studying hydrology at Hydrometeorological Institute in Odessa he organized his first rock band. They played classic rock music. In 1980 he began to compose his own music and lyrics. He was lucky to cooperate with many Russian musicians. Against this background in Zaporozhye (Ukraine) in 1981 he also organized his first experimental rock - laboratory specializing in the training of young rock musicians. He developed his own original educational program. Evgeniy Gorelov and Mikhail Voronov began their music carriers in one and the same band in 1994. The name of this band was 'The Ocean'. They played soft and art rock. They also took part in some other musical projectsÖ Romislokus was created as a result of the willingness of all of the musicians to experiment in the field of progressive rock. Another idea was to combine the elements of art rock and electronic music. For this purpose Maksim Platunov (computer) was invited to join the project. Since then the rhythmic basis of the songs has been programmed with the help of a computer. Romislokus took part in several independent musical festivals in Russia that were mostly organized by musicians themselves and with Romislokus as a headliner. They were ready to record a lot of musical material. Romislokus received good reviews from all over the globe and independent radio air in USA, Canada, Norway, Mexico, Australia, Belgium and other countries. By the end of 2001 most of Romislokus moved to Moscow, where Dmitriy Shelemetev (drums) and Anna Goya (violin, vocal) were invited to take part in the work on a new album. Here they are again, more professional than before, one of the most important revelations, where easily blends elements of the 'Techno Ambient Electronic', 'Experimental' and Progressive Rock from musical scene today. Beside others famous new bands, Romislokus have created a very special musical signature, easily recognized by the instrumental arrangements, including eletronic programing computer. One of the highlights of this special band are all the electronic textures, where to became indispensable parts to the all compositions, decorated with nice keyboards and guitar sounds, and also with the cello notes, because of the high quality musicians, all vocals are singing in Russian and fit perfect with the music. 'All Day Home' it can be considered as a musical sequence of the last productions named 'Between Two Mirrors' recorded in 2001 and 'Vinyl Spring, Digital Autumn' finished in February, 2002, where we can find the same energy from the previous songs. A special and particular attention to and my favourite songs are: 'Dreg', 'L'amour' (in French - One Of The Best), 'If', 'Freedom', 'Persici' (in Italian), 'Tree By The Wall' and 'Captain Zero'. At that moment the Romislokus are: Evgeniy Gorelov - Keyboards, Mikhail Voronov - Guitars, Yuri Smolnikov - Rhythm-Guitar and Vocal, Dmitriy Shelemetev - Drums, Maksim Platunov - Computers, Mikhail Brovarnik - Bass and Irina Yunakovskaya - Cello. Excellent and indispensable work, highly recommendableÖ
March, 2003.
Carlos Alberto Vaz Ferreira
http://www.progressiverockbr.com/previews2003.htm
---
Music review from Aural Innovations for album 'All Day Home' (in English)

Romislokus - 'All Day Home'
(Romislokus 2002)
From Aural Innovations #22 (January 2003)
Exactly one year ago, I reviewed Russian band Romislokusí debut CD, Between Two Mirrors in Aural Innovations #18. I picked it as one of my favorite albums of the year. Now I have their third, and latest CD in my hands, All Day Home. I unfortunately didnít get the opportunity to hear their second CD Vinyl Spring, Digital Autumn. Perhaps it was a transitory work, because I was a little surprised at the much more commercial direction the band has taken with All Day Home.
Now, commercialism is not necessarily a bad thing. What it often means is that a band is simply trying to reach a larger audience, and if they maintain their ideals while broadening their listener base, it can and does work. I have a feeling that Romislokus may reach a larger audience with All Day Home, but may alienate some of the fans they claimed with the more progressive nature of their first album.
But donít get me wrong. Iím not saying that All Day Home isnít good. Quite the contrary, on their latest album, Romislokus prove that they can craft dazzling pop songs with tasty and creative touches to them, like the opening track, Cool, which starts with a retro 80ís rock sound and injects spacey surges of synthesizer and a warped little instrumental break between verses that takes the song to a completely different level. Dreg, on the other hand, merges mellow, almost adult contemporary style verses with beautiful liquid electronic pools of sound, and a peculiar but fascinating chorus. There is a nice urgency to the guitar work in Iím Tired (which, intriguingly, contrasts the title of the piece!), and the redone version of Captain Zero (originally from their second album), is pure, soaring pop bliss. Despite the change in song writing style, Romislokus keeps one of the integral components of their sound intact throughout: the use of sonic washes of electronic sound that give their music that distinctly spacey feel. Unfortunately they have diminished or completely jettisoned some of the things that I loved about the sound on their first album.
Part of the bandís philosophy is to build upon the ideas of rockís founders while incorporating new ideas and technology into the sound. They get full marks there. But another part is to appeal to a world audience, rather than just a Western audience. So it strikes me as kind of odd that after two albums sung in vocalist Yuri Smolnikovís native Russian, he has switched to singing mostly in English (two tracks are exceptions-LíAmour is sung in French, Persici in Italian). I quoted the band in my review of their first album, from an e-mail they sent me: 'To our mind the English language gives the rhythmic basis of rock song. The rhythmic structure of the Russian language is different from English; that's why our music has itís own specialty.' The Russian vocals gave their music a mysterious and alluring appeal, and aided the band in avoiding Western clich?s in rock music. The music on All Day Home doesnít pull this off quite as well. Still, I imagine it will make them more accessible to British and North American audiences, two regions where they have not as successfully penetrated as they have Europe.
The other thing I missed was the beautiful cello of Irina Yunaskaya, which was quite prominent on Between Two Mirrors. On All Day Home, itís terribly underused (I hear it occasionally here and there, like on Persici). It does appear, however, on the last two tracks of the album, Tree by the Wall and Captain Zero, both of which are English versions of songs from their second album.
Now, it may not be fair to spend all my time comparing Romislokusí latest album to their previous works. A band, after all, must continually evolve to move forward and not grow stale. So judging their latest album on its own merits, itís an enjoyable listen, and has moments of style and creativity that are pure Romislokus, but I would really have to say that this is no longer what I think of as progressive rock. It is, however, lush, sophisticated, and stylish pop music, with a rock edge to it. I wonít compare their sound to these artists, but the latest Romislokus would likely appeal to fans of musicians and bands such as Brian Ferry, David Bowie, and Ultravox.
January, 2003.
Jeff Fitzgerald
http://www.aural-innovations.com/issues/issue22/romislo3.html