Music review from Axiom of Choice for album 'Single 2003' (in English)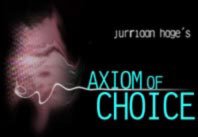 SUMMARY
The Russians with their fourth album. This one, and likely enough the others too, are for sale at CD Street.
THE MUSIC
Trans Aviation Pilots is Russian band Romislokus's fourth album, and could be considered a more or less logical sequel to its predecessor All Day Home. The album contains eleven songs which are mostly pop oriented with the slightest of progressive influences. They could be best compared with Tony Carey's solo material, although a bit less smooth. One might also consider similarities to such progressive pop bands as Gazpacho, but Romislokus is too uneventful to fully stand up in that comparison. Come Tomorrow is a little different, less oriented towards the basic song structure and with some twist in the use of both voice and instruments. Money's use of tubular bells during the break has a nice flow to it. Positive surprise is that the English vocals are quite expressive, often a problem with non native speakers. They are rather accented though, and grammatically the lyrics aren't exactly up to scratch either. Apart from that the tracks in Russian (the album contains both tracks in Russian and in English) do seem more appealing, well rounded, complete than those in English. As with the previous album, the band use only normal pop instruments (barring the occasional cello), thus missing out on the somewhat ethnic feel of the older material. I keep feeling that that ethnic feel was the earlier band's main appeal.
CONCLUSION
Trans Aviation Pilots isn't a bad album, actually the tracks are sort of decent. However, the tracks are mostly background music, whilst their vocal nature would suggest otherwise. Only occasionally, with such changes as mentioned before, does the music pull some attention to itself. These moments are too few and far between to carry the album.
July, 2004.
Roberto Lambooy
http://www.cs.uu.nl/people/jur/reviews/transaviationpilots.html
---
Music review from Progressiveears for album 'Trans Aviation Pilots' (in English)

Style : Prog/pop, slightly spacey AOR

Rating : 2.5 / 5

Summary : An adventurous effort from a Russian band that deserves a break

Russian band Romislokus was formed in Moscow by band-leader Yuri Smolnikov – who tells of an interesting background. Smolnikov has played guitar since 1973, but by the time he was ready to break out the disco era had arrived and trounced his chances of succeeding in the world of progressive music. So – in a story that recalls the frustrated painters and writers of past centuries – he traveled to all corners of the Russian sub-continent, writing songs, meeting fellow musicians, and organizing rock-laboratories with hundreds of musicians. The Romislokus project was formed in 1997, and includes artists he met along his travels and in the rock-labs, and Trans Aviation Pilots is their fourth release. Yuri describes Romislukus's music as 'post rock, new alternative, progressive rock'. Read on for a somewhat more pragmatic description.

On their previous albums Romislokus's music was very much more pop-oriented. With Trans Aviation Pilots they have moved in a more progressive direction, and prog/pop, atmospheric AOR, or bluesy Eurock might be more apt descriptions. Some tracks have strong progressive overtones while many songs are very commercially oriented. The band makes liberal use of a good variety of instruments – from tubular bells through cello, from synthesizer to Hammond, and from drums to drum-machine. But the signature sound here is the vocals, which are heavily accented and bring to mind a somewhat unrefined cross between Mark Knopfler and Chris Rea.

The best songs on the album are 'In Flanders Fields', a John McCrae poem put to music and sounding rather like Dire Straits, and the not-quite title track 'Trance Aviation Pilots' which includes voice-overs and seems to have a story-line attached.- although reading the English-language lyrics won't clarify the meaning for you: There's no doubt Romislukus can speak and write English infinitely better than any of us can speak Russian. But to enhance their market penetration into the West, the band would be advised to recruit an English-language professional to help polish the lyrics, and – by the way – to refine the grammar on their web site.

Those songs that have a pop-orientation are marked by an intrusive machine-driven rhythm section that just may cause you to program your CD-player to skip a few tracks. The 11 songs on this 40-minute CD range between 2- and 4-minutes, two are sung in Russian, and the CD includes a rather nice video if a track called 'Dreg'.

So after his extensive travels and travails, Yuri finally 'found himself' artistically. And what he found was a very approachable style of music that is somewhat out of step with the prog/pop practitioners of the West. And that may be a good thing or a bad thing. Their web site has some very good samples – so try before you buy. You just might be surprised.
May, 2004.
Duncan Glenday
http://www.progressiveears.com/asp/reviews.asp?albumID=2755
---
Music review from ProgNaut.com for album 'Trans Aviation Pilots' (in English)

Romislokus return with 'Trans Aviation Pilots' . They continue to evolve their sound to an art rock with some old school progressive and spacey sound effect via computers. I've had the pleasure to review three of their four releases and with each one I've been proud and honored that the band sends me their music to review. I doubt that I'd ever see them live but maybe that could be remedied with a possible live cd? Who knows, right?
Back to the music, like in previous releases, there are so many different styles, it's hard to classify the sound on 'Trans Aviation Pilots' but it has a basis in rock music with some experimentations again through computers, violins and other non rock instruments.
Romislokus' has their own brand of "progressive rock". Nothing too complex but nothing generic either. A nice in-between that will cater to fans of surrealist and ethereal style of music. Romislokus is a bright star in a very dismal rock world but this Moscow based band shows they can rock while putting intelligent instrumentation throughout. Keep an eye or ear on these guys, they're bound to attract attention soon. Highly recommended to fans of Izz, Spock's Beard (Mark II) and Echolyn.
April, 2004.
Ron Fuch
http://www.geocities.com/prognaut/reviews/romislokus3.html
---
Music review from Prog Lands for album 'Trans Aviation Pilots' (in English)

Well, I just went to received this new CDs from ROMISLOKUS, another time the band repeat somewhere the same patern than on 'All day Home', mixing many, many different styles and forms including progressive-rock but each, for a few in each songs and/or here and there on the entire CD. One thing, this music is very difficult to class, I don't know really, by the way I will not caracterise it by myself. Each time I listen to it I found something new , and I like that very much, like a classic progressive recording can do to me. This CD is much less techno, maybe a bit more rock and spychedelic than the previous one, but not much more progressive. Not for the purist but a great CD, it's very original....
January, 2004.
Denis Taillefer
http://www.proglands.com/search_tool.php3?action=viewgroupe&idgroupe=1491&viewcd=13440#viewcd
---
Music review from Progressive World.net for album 'Between Two Mirrors' (in English)

Occasionally an album comes out that seems to be broken up into 2 completely different types of music. The Russian band Romislokus's first release is one of these.
Between Two Mirrors begins as a rather mellow bit of avant-garde electronica. With the silky laid back feel of Roxy Music's late seventies sound mixed in with the trance ambient stylings of electronica today, the songs flow forth in an easy going flow. Fans that find this sound appealing will definitely enjoy this first half. The sound is far from being progressive and the electronic drums may not appeal to fans of the harder rock variations of prog rock.
On 'The Mist', track 6, the band suddenly changes direction. There's the hint of edgy guitar, flute samples and a proggy riff. Plus the band places their viola to the forefront. For the second half of the album, we suddenly hear a transformation to the darker moods of experimental bands like After Crying and the intellectual sound sculpting of earlier Brian Eno works. The electronica plays second fiddle to a more analog streamlined sound.
The seven minute final track, 'Three Colors,' explores all avenues of avant-garde music and with its soft female vocals, maintains an accessibility and warmth.
When I put on Between Two Mirrors, I find myself starting at this track and playing the CD to the end. And I do it over and over again.
If you like electronica, and like smoother, moodier sounds, Romislokus is a band who has put out an album that is very original and should appeal to you.
November, 2001.
Richard Zywotkiewicz
http://www.progressiveworld.net/romislokus2.html