Music review from ProgNaut.com for album 'All Day Home' (in English)

Artist: Romislokus
Title: All Day Home
Producted by: Romislokus
Label/ Date: Self release/ 2002
Tracks:
1. Cool [3:35]
2. Dreg [4:45]
3. L'amour* [3:03]
4. If [5:38]
5. Freedom [4:17]
6. I'm Tired [4:08]
7. Name [2:51]
8. Persici** [4:37]
9. Tree By The Wall [6:11]
10. Captain Zero [5:42]
Note:
* sung in French
** sung in Italian
The Review:
Romislokus's third release All Day Home is a very nice collection of art rock/ prog pop music.
Romislokus is Russia's answer to the American prog pop band such as Izz, Bubblemath & some of Echolyn with it's memorable melodies and catchy yet complex instrumentation.
Very modern with the usage of computers and keyboards. Seems that they did their homework. The music is very atmospheric and sombre, while a bit more aggressive in some parts that wasn't evident in their last CD.
With this release they added a different element than in the previous efforts, the addition of English lyrics. This in my opinion opens more dors for the band especially within the afore mentioned band's fan base.
Romislokus has a bright future and I hope that more people are turned on to this wonderful band! Maybe this review may help?
~Ron for ProgNaut.com [February 16th, 2003]
Band Members:
Evgeniy Gorelov - Keyboards
Mikhail Voronov - Guitars
Yuri Smolnikov - Rhythm-guitar, Vocals
Dmitriy Shelemetev - Drums
Maksim Platunov - Computers
Mikhail Brovarnik - Bass
Irina Yunakovskaya - Cello
February, 2003.
Ron Fuch
http://www.geocities.com/prognaut/reviews/romislokus2.html
---
Music review from Bizarre Fanzine for album 'Between Two Mirrors' (in English)

ROMISLOKUS - BETWEEN TWO MIRRORS (CD )
Debut release (I think) from this Russian electronic based band.
Electronic with strong progressive overtones that draw on the likes of King Crimson, Tangerine Dream and Legendary Pink Dots. A mix of electronic and acoustic instruments have been used including cello and guitars melded with drum machine and sequencers.
Spoken-sung vocals in Russian are up close and personal like a male version of Anne Clarke.
They have a commercial edge to their sound that's reminiscent of the likes of Genesis.
January, 2003.
Alex
http://www.spiralarchive.com/BZ14.htm
---
Music review from progWeb for album 'Single 2003' (in Spanish)

Rusia se mueve. Este cuarto trabajo de la banda de Mosc? demuestra a?n con m?s fuerza su genu?na y particular creatividad. En este caso no voy a caer en la tentaci?n de comparar a Romislokus con otros grupos del panorama progresivo. Su estilo, realmente, me parece 'personal e intrasferible'. Sus temas son, a veces oscuros, cercanos a un rock progresivo casi underground. Otras veces se acercan a un rock m?s accesible, pero sin perder un ?pice de esa b?squeda de un estilo propio que creo que les caracteriza. Otros estilos que tal vez se puedan asociar a Romislokus var?an desde el space rock hasta el pop, pasando por ciertos elementos cl?sicos o ambient, pero siempre bajo un halo de propia personalidad. Lo cual contrasta con el hecho de que la banda haya tocado varias versiones de temas m?ticos de grupos como los Beatles o el evocador 'Imagine' de John Lennon.
La mayor?a de los temas est?n construidos sobre bases r?tmicas bien marcadas por el bater?a, Jim Motto, junto al bajista, Misha Brovarnik, aderezadas por la guitarra de Mike Solo (en ocasiones con riffs y acordes limpios, otras aplicando interesantes distorsiones). Evgeniy Gorelov realiza, a su vez, un interesante trabajo con los teclados, aplicando efectos varios en momentos particulares, dando un toque a veces intrigante al disco. La utilizaci?n de efectos de ordenador por parte de Maxim Karavaev tambi?n se hace patente en casi todos los temas. Menci?n especial merece el trabajo al cello de Irina Yunakovskaya, consiguiendo que un instrumento b?sicamente cl?sico nos demuestre una vez la no necesidad de fronteras en lo que a mezcla de moderno rock e instrumentos de la orquesta sinf?nica tradicional se refiere. Finalmente la particular forma de cantar de Yuri Smolnikov dota a la banda de un toque curioso, a?adiendo una segunda guitarra y entonando alternativamente en ingl?s o ruso. La atm?sfera que recrea el grupo es realmente interesante.
A su vez, el CD contiene el video clip, a alta resoluci?n, del tema 'Dreg', realizado por Alexey Golovatskiy, donde se observa m?s que nunca el lado experimental y sutilmente siniestro de Romislokus. En cualquier caso, si eres aficionado al rock progresivo en general, y a las bandas que no temen romper con la comercialidad para crear m?sica realmente personal, Trans Aviation Pilots no te defraudar?.
June, 2004.
Jorge Sergio Iglesias
http://mimas.sync-intertainment.com/~progweb/criticas/trans_aviation_pilots.htm
---
Music review from RottersClub.net for album 'Trans Aviation Pilots' (in Italian)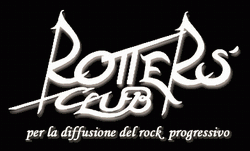 Continuiamo a parlare dei russi Romislokus con il loro nuovo album Trans aviation pilots, che conferma, se non migliora, le favorevoli impressioni finora suscitate. Si tratta ancora una volta di un lavoro caratterizzato da brani presentati in forma canzone, ma con arrangiamenti molto eleganti, attraverso i quali si intrecciano tra di loro sonorit? rock, moderne e classiche. La traccia d'apertura Trance aviation pilots offre quattro minuti dal potenziale commerciale, ma non ? per nulla banale con il suo sound morbido. Take my heart inizia in maniera deliziosa, con delicati suoni di chitarra e violoncello che introducono una composizione dall'andamento intrigante che alterna parti cantate ben salde e spunti strumentali molto belli, nei quali si distinguono chitarra, piano, violoncello e suoni al computer. Tra elettronica e rock, senza abbandonare il feeling immediato, si muovono invece la breve Lucky man (con ritmi molto curiosi) e la romantica Just dream. Come tomorrow ? uno dei pezzi forti del cd, con chitarra acida, effetti sonori di grande impatto e atmosfera, rimandi alla musica psichedelica e parti cantate dalle gradevoli melodie. Yuri Smolnikov dimostra di nuovo le sue ottime doti canore e la sua voce calda ? in bella evidenza anche nella dolce Money, in cui spicca anche il lavoro di rifinitura del tastierista Evgeniy Gorelov, in grado di incantare con tocchi leggeri. L'influenza dei Beatles, grande amore del gruppo, pervade un po' l'intero album, ma ? particolarmente evidente nei pezzi cantati in russo: Loosing the time, Being in plastic box e Computer, Moon sono brani spigliati e vivaci, con singolari effetti sonori che evidenziano una certa imprevedibilit? timbrica, qualche tratto pi? decisamente rock e arrangiamenti sufficientemente ricercati. Rocking time si muove a cavallo tra pop, new-prog e ambient, mentre la conclusiva In flanders fields mostra tentazioni di blues-rock progressivo mai avvertite prima d'ora. Si segnala, infine, che sul cd ? presente anche una traccia video del brano Dreg, apparso sul precedente album All day home e che il disco pu? essere acquistato sui siti www.romislokus.com o www.cdstreet.com. Trans aviation pilots ? un altro album che raccoglie una manciata di belle canzoni, come i Romislokus ci hanno abituato, esplorando pi? stili eppure mantenendo una propria identit?. Si tratta di canzoni raffinate, lontane dal rock progressivo pi? spettacolare, tecnico o d'avanguardia, ma costruite con una notevole abilit? nel songwriting e con le quali prosegue il processo di maturit? crescente di un gruppo bravo a presentarsi con personalit? in una proposta che non si sviluppa lungo modelli ben definiti, ma che appare comunque raffinata, intelligente e molto accurata in ogni dettaglio.
April, 2004.
Giuseppe Di Spirito
http://www.rottersclub.net/recensioni/r/romislokustrans.html
---
Music review from Mario's Metal Mania for album 'Trans Aviation Pilots' (in English)
Romislokus is a Russian band that is formed by bandleader Yuri Smolnikov. Yuri is a musician since 1973 and has a lot of experience. This Cd is a very strange, progressive pop/rock CD with a lot of keyboards in it. It had to listen to it several times before i could give it a honest review. Everybody who knows me, can confirm that i have a very wide range of rock interest. From commercial music (Heart, Europe) till extreme bands (Repulsion, Cradle of Filth). Romislokus is a band that i can't place anywhere, very strange songs, weird vocals....i really don't know what to do with this CD... Some of the songs remind me to Neil Morse / Spocks Beard but thats the only comparison i can make. Romislokus did a good job on this album but to be honest; it's not my style of music. I even think it does not even belong on my website....It's not METAL.......
April, 2004.
Mario van Dooren
http://www.mariosmetalmania.com/reviews.html