Cold (с альбома "Between Two Mirrors")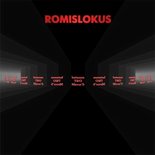 Add some contrast and look - I will be here.
I will be near you; nobody can do you any harm.
There will be only one look and one feeling:
The cold between us can't be stopped.

Music in space where there aren't any rules cannot be stopped.
Nobody can turn it off - it isn't a leaf.
Tomorrow isn't pictured on poster paper.
Although it will be within the limits of possibility to break off relationships
And open them again.