Рецензия от MusicDish Industry e-Journal на альбом 'Between Two Mirrors' (in English)

I went to my PO Box and was surprised to see a package from Russia. In all my years of covering independent bands from around the world, this was a first. I felt honored and flattered that a group from that far away would bother to send me their CD. Out of curiosity I took the CD and put it in my stereo and flipped through the tracks to listen to bits of each song. I heard Russian lyrics and some ambient music. I had my doubts if this was something that would catch my ear. I put the CD to the side with the intent on getting back to it the next day. What a difference a day makes. I had new ears and more of an open mind this time around to give this music a fair shot. I really liked what I heard. I didn't understand the lyrics but I did notice the lead singer had a good voice. The music is an interesting blend of ambient and progressive with just a slight hint of jazz around the edges. The entire CD was something new and different for me. That is something that a reviewer desperately needs at times and this recording filled that desire very nicely. There are some beautiful keyboards and vocals provided by Evgeniy Gorelov, Irina Yunakovskaya plays the cello to add the classical touch, Mihail Voronov fills in the spaces with some great guitar work, and Mijail Brovarnik holds down the backbeat on bass with Yuriy Smolnikov on drums.
This isn't real exciting music, it's too ethereal and light to fall into that category. This is the kind of music you need to sit down and listen to intently to decide what it can do for you, it's simple as that. It was a relaxing trip to outer space for me. We all need to leave this plane on occasion to regenerate and this music opened that door.
More about Between Two Mirrors:
Track Listing: Cold / The Wood Cutter / Give A Chance / Through The Love / The Thunderstorm Is Coming / The Mist / Termites / Minute / Jackdaws / Three Colors
Musicians:
Evgeniy Gorelov - keyboards, vocals
Irina Yunakovskaya - cello
Mihail Voronov - guitars
Mijail Brovarnik - bass
Yuriy Smolnikov - guitar, vocals
Inna Galasheva - drums (8, 9)
Maksim Karavaev - computer effects (10)
Октябрь, 2001.
Keith 'Muzikman' Hannaleck
http://musicdish.com/mag/index.php3?id=4617
---
Рецензия от Aural Innovations на альбом 'Between Two Mirrors' (in English)

Romislokus - 'Between Two Mirrors'
(self-released 2001)
From Aural Innovations #18 (January 2002)
It's a pity more bands out of Eastern Europe and Russia don't get heard in North America, because there are some great things going on there musically. Take for example, Romislokus.
They dub themselves a 'project' rather than a band, and are comprised of members from a variety of backgrounds ranging from economics to biotechnology to law to computers. A few of them are also classical musicians. Their idea is to bring their diverse non-musical and non-rock backgrounds together to create a unique and diverse sound. 'Music is philosophy in practice,' one of the band members said in an e-mail communication. 'In any case, philosophical sight on the world is the attribute of every good musician. Music helps us to live.'
Listening to it, I hear a variety of styles blending together, including progressive rock, space rock, orchestral sounding pop, ambient, dance, and classical, the latter due in a large part to the moody cello-playing of Irina Unakovskaya - not something you hear often in rock music. Then again, they have a relentless passion for new ideas and new sounds. 'As far as the professions of Romislokus are different from each other so everyone's approach to music is different too. Common opinion is achieved with the help of a common searching for new ideas. It is created on the place of crossing of everyone's knowledge and everyone's lifetime experiences. It is very interesting: to open the way nobody walks and to use it in our songs.'
You may think this might lead to something so experimental that it would be difficult on the ears, but the music of Romislokus is surprisingly easy to listen too. They manage to bring a very nice accessibility to their sound without sacrificing their integrity or their goals. The songs range from the spacey opener, Cold, with it's throbbing, slow sequences and it's curious X-Files-like melody courtesy of keyboardist Evgenity Gorelov, to The Thunderstorm is Coming, an upbeat, funky groove with great accents from Unakovskaya's cello. The dark and edgy Termites is a stand out, with its eerie electronic effects, chant-like chorus, and deeply spacey breaks, and is contrasted nicely by the breezier Minute, with it's jazzy rhythm guitar and psychedelic synth sounds.
Vocalist (and rhythm guitarist) Uriy Smolnikov has a rich and versatile baritone. He can sing with a deep and almost menacing resonance, then turn easily to a light and emotional delivery. Sometimes he sort of speaks the lyrics too, sounding a bit like Till Lindemann of Rammstein when he does. The lyrics are all in Russian, a choice made by the band for a reason. 'To our mind the English language gives the rhythmic basis of rock song,' one of the members said. 'The rhythmic structure of the Russian language is different from English; that's why our music has it's own specialty.' Personally, I have always enjoyed listening to music with vocals in other languages than English, even if I don't understand what the vocalist is singing about. It always lends an exotic feel to the music for me.
Whether Romislokus have achieved their lofty goals is probably up to the listener to decide. But I can tell you that this album was a great pleasure to listen to (and made for some great late night driving music too!) For more information you can visit the Romislokus web site at:
http://romislokus.com/.
(Yes, there's an English version)
Reviewed by Jeff Fitzgerald
Январь, 2002.
Jeff Fitzgerald
http://www.aural-innovations.com/issues/issue18/romislok.html
---
Рецензия от The Dutch Progressive Rock Page на альбом 'Between Two Mirrors' (in English)

Tracklist: Cold (4:20), The Wood Cutter (3:14), Give A Glance (2:41), Through The Love (2:48), The Thunderstorm Is Coming (4:53), The Mist (4:11), Termites (6:00), Minute (3:55), Jackdaws (4:21), Three Colors (6:55)
Admittedly, Russia is one country where my knowledge of progressive rock is near to nil, bar a few bands. Thus the album Between Two Mirror's was received with eager anticipation and I must admit to have been pleasantly surprised. The band has been around for about three years or so and is composed of Evgeniy Goerlov (keyboards, vocals), Irina Yunakovskaya (cello), Mihail Voronov (lead guitar), Mihail Brovarnik (bass) and Yuriy Smolnikov (rhythm guitar, vocals). Stylistically the band describe themselves as a progressive rock/ambient band, a description that could be attributed to them though one could also add that there is an element of alternative rock that forms an integral part of their style.
Being Russian, the vocals are also sung in Russian and though this could be a drawback to those who like to focus on the lyrical content of an album, the language does not form any barrier to the enjoyment of the album. In fact Gorelov's vocals are carried out in an almost narrative style that blends in with the mysterious and dark nature of the music. Furthermore, my impression of former Eastern block bands is their attempt to re-create the sound of the seventies by rehashing material that sound so much like various other classical bands. However, Romislokus have managed to create an alternative and new style, that could still be attributed to various influences, though they manage to sound so very fresh and different.
From the opening track, Cold, one realises that the band place a lot of importance on the ambient sound created by the keyboards. Sometimes the music does tend to hark back to the kraut-rock days of bands such as Can and Kraftwerk, and possibly the reason for the song being called Cold was the very fact that much of the works by these greats was described as being too cold and calculated. Furthermore the use of the keyboard effects, and the occasional drum machine, does at times remind me of a latter day Depeche Mode and even Talk Talk, especially on the The Wood Cutter.
With Give A Glance the band start to come out of their shell of what seems to be calculated and somewhat over-cautious music. Not that there is a radical change in the programming, yet the addition of the cello to the whole musical aura gives the track a much wider listening range. Whereas with various other prog-bands such a diversion occurs via a guitar and sometimes a violin solo, Romislokus introduce a rich cello sound which further adds to the overall melancholy as well depth of the band's sound.
At times the band do try bands such as U2 in their adaptation of computer enhanced effects that are merged together with their rock sound as happens on The Thunderstorm Is Coming, though it is with The Mist that the album suddenly takes a turn towards a darker and moodier approach. The sound has a Goth-like touch to it reminding me at times of bands such as Paradise Lost as various effects are merged in with the increasingly harder edged guitar work.
As the rest of the album remains within the same ambient soundscape with Floydian surroundings amidst Eno-esque effects and at times Van Morrisonian vocalisations, we come to the closing number, Three Colours, which is in my opinion the highlight of the album. This track explores all the musical avenues that were portrayed on this album with the addition of some harrowing female vocals that further add to the dramaticity of the band's music.
Between Two Mirror's is not your normal run of the mill progressive rock album with lengthy solos and complex time signatures. However the modus operandi of this band with the delicate introduction of various instruments as the cello make this album a must for those who like the rather more subtle side of progressive rock such as bands like After Crying and possibly even Brian Eno. Don't let the fact that the lyrics are in Russian discourage you as the way they are executed allows them to blend in perfectly with the music of the album.
Conclusion: 8 out of 10.
Февраль, 2002.
Nigel Camilleri
http://www.dprp.vuurwerk.nl/reviews/0206.htm#romislokus
---
Рецензия от Progressive World.net на альбом 'Between Two Mirrors' (in English)

Occasionally an album comes out that seems to be broken up into 2 completely different types of music. The Russian band Romislokus's first release is one of these.
Between Two Mirrors begins as a rather mellow bit of avant-garde electronica. With the silky laid back feel of Roxy Music's late seventies sound mixed in with the trance ambient stylings of electronica today, the songs flow forth in an easy going flow. Fans that find this sound appealing will definitely enjoy this first half. The sound is far from being progressive and the electronic drums may not appeal to fans of the harder rock variations of prog rock.
On 'The Mist', track 6, the band suddenly changes direction. There's the hint of edgy guitar, flute samples and a proggy riff. Plus the band places their viola to the forefront. For the second half of the album, we suddenly hear a transformation to the darker moods of experimental bands like After Crying and the intellectual sound sculpting of earlier Brian Eno works. The electronica plays second fiddle to a more analog streamlined sound.
The seven minute final track, 'Three Colors,' explores all avenues of avant-garde music and with its soft female vocals, maintains an accessibility and warmth.
When I put on Between Two Mirrors, I find myself starting at this track and playing the CD to the end. And I do it over and over again.
If you like electronica, and like smoother, moodier sounds, Romislokus is a band who has put out an album that is very original and should appeal to you.
Ноябрь, 2001.
Richard Zywotkiewicz
http://www.progressiveworld.net/romislokus2.html
---
Рецензия от FUZZ magazine на альбом 'Between Two Mirrors' (in Russian)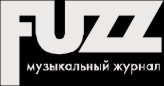 ffff
РОМИСЛОКАС
Меж Двух Зеркал
Wisky Studio
Дебют кировчан со столь загадочным названием интересен необычайно. По старой привычке в процессе прослушивания ищу влияние кого-нибудь известного. Нашёл, даже несколько, но до чего ж необычный коктейль получился. Сразу оговорюсь, о вторичности речь не идёт, музыка РОМИСЛОКАС абсолютно самостоятельна, а вот саунд иногда заставляет вспомнить кое-кого из 'великих'.
Сразу привлек внимание набор инструментов, используемых музыкантами: две гитары, бас, клавишные и виолончель. Да-да, живые ударные отсутствуют. Барабанные партии (и часть басовых) запрограммированы на ненавистных ортодоксальным рокерам компьютерах. Отсутствие полноценной ритм-секции, а равно обилие компьютерных эффектов, придаёт музыке РОМИСЛОКАС некую отстранённость и холодность. Однозначно классифицировать учлышанное непросто, но если уж пытаться давать определения, то вернее всего стиль в котором играет группа, можно определить как компьютеризированный 'прогрессивный рок'.
На 'Зеркалах' полно красивых мелодий, виртуозно исполненных и блестяще расцвеченных виолончелью и всевозможными компьютерными эффектами. Особенно хотелось бы выделить 'Туманность', с красивейшим соло на виолончели, а также 'Три цвета', напоминающую поздних KING CRIMSON и отчасти PINK FLOYD из-за гитарных партий а-ля 'Run Like Hell'. Вообще звуковая палитра РОМИСЛОКАСА очень разнообразна: тут и эмбиент в духе Брайана Ино во вступлении к песне 'Холод', и звучание а-ля DEPECHE MODE в 'Дровосеке', и почти фрипповская гитара в композиции 'Сквозь Любовь'. Добавьте к этому очень своеобразные тексты идейного вдохновителя группы Юрия Смольникова и вы получите один из наиболее интересных и перспективных новых отечественных музыкальных проектов.
Георгий Хурошвили

Август, 2001.
Georgiy Huroshwily
http://www.fuzz.ru