Рецензия от Exposй на альбом 'Vinyl Spring, Digital Autumn' (in English)
This is a Russian band about which I know very little. At times, their combination of somewhat spacey rhythms, messed-up electronic noises, and Russian singing, is fairly interesting, but at other times the wimpy production and unappealing vocals bring down what could otherwise be enjoyable. The music tends to the pretty, and even comes off as a sort of AOR/New Age hybrid I find indistinguishable from any number of anonymous bands around the world. The presence of violin and cello in the band helps a bit, but the arrangements give them little to do. For all the nifty electronic effects employed subtly in the background, the keyboard sounds are pretty stock New Age issue strings and chimes. I can imagine this might appeal to fans of lyrical music who don't mind the blandness, but I look for a little more passion in music, and the occasional distorted electric guitar parts are not enough to break up the good-natured drifting of the rest of the music. Their do-it-yourself attitude to the recording and even cover art is to be commended, I suppose, but that doesn't make it compelling on artistic merits. This goes to show that there still is a need for professional recording studios and experienced producers.
Май, 2002.
Jon Davis
http://www.expose.org
---
Рецензия от Axiom of Choice на альбом 'Vinyl Spring, Digital Autumn' (in English)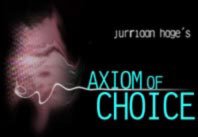 Summary
Romislokus are a Russian band having just released this, their second album, containing songs in a more or less progressive vein, although not that far from laid back pop either. Their approach shows a strange combination of professionalism and amateurism. For instance, the booklet of the CD was printed on nice glossy paper (they even list a cover designer as band member), the CD however looks to be made in a home burner, and despite all the English titles of the tracks, all vocals are in Russian.
The music
The Snow Of The Rails opens the album peacefully, with guitars sounding a bit wobbly (Geoff Mann) and a somewhat hypnotic vocals. The use of keys and various sound effects give the track a certain flavour.
The Face Of A City starts with dominant vocals, making it sound flat, to find this flatness diminished by the instrumental part, which seemingly features Hank Marvin on guitar and a lady on ha-ho feeling very dramatic.
78 has a long intro, featuring cello. Nice atmosphere, spoiled by the oncoming vocals.
Despite the somewhat flat drumming, sounding almost boxed, and not too exiting main guitar line, Absolute Control also features interesting endeavours as well as a nice build up.
It Is Winter is a slow song featuring slow guitar and a cello. The guitar sound remains somewhat onesided, negating the atmospheric effect created by the cello. The bells and violin introduce a James Last Christmas.
Miss The Target starts with lonely keys, sounding as though in a wintery forest, reminiscent of Drowning, Not Waving. As in the previous track the cello puts down a good atmosphere, to find its influence nullified by the vocals. I found the end of this track rather abrupt.
A Tree By The Wall starts mainly cello with vocals, the same contrast as before. The lengthy instrumental section following this once again shows a nice depth of use of instruments and melodic almost experiments.
Tuner is a bit of a surprise, since it sounds very much like modern psychedelic, with a dancy beat and fuzzy guitars. Not exactly an asset for this kind of album.
Substance starts largely vocal with guitar, not all thrilling, but the oncoming of the violin and female vocals add a melancholic mystery making the track quite worthwhile.
Smoke finishes the album representatively, with the strummy guitaring and vocals, with the bells taking a clear role for themselves, this time though, not used too remind one of Christmas. And followed by an instrumental part which gives the track its depth.
Conclusion
I'm not sure whether its the language or just the tone of Smolnikov's voice, but the vocals on this album tend to flatten the compositions out. Which is a shame, really, considering the amount of instrumental depth Romislokus manage to bring on this album. In fact, the first time I listened to this album I considered it rather bland, and only on listening again did I find the depths behind the vocals. Sure, the wobbly guitars are pulled out a little too often, but the richness in instruments (no wonder, for a band with so many members) makes for a nice change. However, since the band fail to capitalize on strong sides, I would call this album more a chance missed, than a point scored.
Апрель, 2002.
Jurriaan Hage
http://www.cs.uu.nl/people/jur/reviews/vinylspringdigitalautumn.html
---
Рецензия от RottersClub.net на альбом 'Vinyl Spring, Digital Autumn' (in English)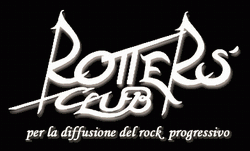 From cold Russia, this band composed by seven musicians reach the second album with its music made of various colours. In fact Romislokus point on a mix of different sounds and styles that make the album particularly variegated. Thus they pass from near staring romantic progressive situations ('The snow of the rails', '78', 'Substance') to some diversified ones that go more near to space-rock ('Absolute control', 'Miss the target', 'Tuner') and symphonic pop ('It is winter', 'Smoke'); the whole this without disdaining transient incursions in a kind of modern 'ambient-jazz' ('A tree by the wall'), melodic ballads ('The face of a city') and right doses of electronics here and there.
The songs never are too long, but they are created with refinement and are well sung in mother-tongue by Yuri Smolnikov, and the large instrumentations, with the classic rock instruments and cello, violin, soft backing voclas and various samplers, allow a wide range of sounds that makes the album very heterogeneous. The purposed music is good, so as the recordings, excpecially thinking of the self-production, and the contrasts between acoustic and electronic sounds have their glamour, but perhaps the group should be better point to a lower number of ways, considering that there are good qualities, but we can also notice some fragmentarities. Successful! Waiting for the 'maturity examination'
Ноябрь, 2002.
Giuseppe Di Spirito
http://www.rottersclub.net/recensioni/r/re1romislokus.html
---
Рецензия от Gibraltar Encyclopedia of Progressive Rock на альбом 'Vinyl Spring, Digital Autumn' (in English)
Romislokus [Russia]
Updated 7/30/02
Between Two Mirrors (01)
Vinyl Spring, Digital Autumn (02)
I've heard Romislokus' second release, Vinyl Spring, Digital Autumn. I've also read various and sundry reviews on this album on the Internet prog press. It's time somebody came out and said what everyone else has tip-toe'd around to be polite. Most other reviewers have said something very much like, 'this music breaks no new ground'. I'll come right out and say it ... Romislokus is a really nice band, but this release, at least, isn't all that progressive. At their most prog, they sound a bit like The Alan Parsons Project, albeit with Russian vocals and some rather odd synthesizer effects. But most of the time they sound like the Ray Conniff Orchestra (anybody else's parents used to listen to them? It's called 'Easy Listening') trying to sound 'modern', with some rock idioms like drums, electric guitars and synthesizer special effects. Oh, yeah, and a guy singing in Russian instead of a bunch of clean-cut coed vocalists singing harmonies. Romislokus is, perhaps, the next step in what the Soviet regime used to call 'VIA' bands, which were the state-sanctioned 'Vocal/Instrumental Ensembles', such as Pesniary and David Tuchmanov's experiments in the '70's who were trying to be progressive within a stultifying atmosphere of artistic control. Perhaps it's still a bit like that even in the 'new Russia', at least on a psychological level. Still, there are some amazing acts coming out of Russia these days that don't have a sound like this, for example Little Tragedies, who sound nothing at all like the old Soviet musics. OK, it's a little unfair to characterize the entire album as 'Easy Listening'. It's not all like that, but there are enough songs of this sort that it's the overall effect. This stems, I suppose, from the use of a (real) string section playing sweet chords over much of the album. A similar sound is used on the Pesniary and David Tuchmanov albums I've heard. I guess if this was Mellotron instead of a string section, the impression of being extremely 'straight' sounding would be lessened. There are some good guitar sections, on both electric and acoustic guitar, and the vocalist is pretty good too, though there's one song where he sounds a bit out of tune (the vocals are run through a chorus effect for this song ... this may have been an attempt to mask the out-of-tune-ness, or it may actually be the cause of it). The only odd instrument, and I've already mentioned this obliquely, is the synthesizer. The synth sounds on this album are neither the '70's style vibrato-less analog oscillators nor '80's style string pads. There are some digital bell-like synth sections of the sort that might be heard on an 'Adult Pop' album, but most of the noticable synthesizer is very electronic sounding buzzes, frequency-modulated squawks and oscillating-filter noise swoops. This forms an interesting counterpoint to the sweetness of the other instruments, and is the most 'progressive' part of the album. Now, don't read into this that I didn't like the album. I did, actually. But really progressive it's not. I can recommend this album for those who want to hear something a little less challenging, but I wanted you to know what you're getting into if you buy this release. -- Fred Trafton P.S. If this sounds appealing to you, a similar band (Russian orchestral prog) is Er. J. Orchestra. They're doing stuff that's more progressive but in the same vein. And EJO sings in English, if that's a plus for you. A write-up will be forthcoming in a future release of the GEPR.
Июль, 2002.
Fred Trafton
http://www.gepr.net/ro.html#ROMISLOKUS
---
Рецензия от iO Pages magazine на альбом 'Vinyl Spring, Digital Autumn' (in English)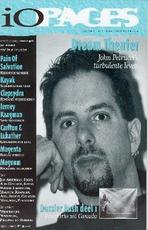 Recorded in 2001 and 2002, these are the only signs of life we kwow of, so far, from the Russian Romislokus. On 'Between Two Mirrors' the let's you hear there somber side, characterized by the toneless singing of Yury Smolnikov. The group knows, however, how to create atmosphere (feeling).
On the opener 'Cold' for example, the sound color captures a still winter day in a snowy world.
The keyboards are clear and bombastic and give a profound effect to the song. On 'The Wood Cutter' the band goes modern, with modern rhythms.
Later, they are going in the direction of Ozric Tenacles (an English psychedelic band) such as on their song 'Through the Love.' 'Give a Chance' is enriched with a Cello, and 'The Mist' is commanded by careful subtlety.
'Termites' reminds you of Pink Floyd's 'Shine on You Crazy Diamond' but not in an obvious way, just in feeling. We are only hearing real drums on the Jazzy Minute and the New Age from Jackdaws. 'Three Colors is a somber variant on the English band Simple Mind, but then more changing with a classical touch from the keyboards on the end.
The new cd Vinyl Spring Digital Winter is again something different. The keyboards are unfortunately shoved into the background. The music still has a captivating mood to it, but lacks strong keyboard melodies associated with symphonic music. 'Absolute Control' has very interesting keyboards and sounds, but yet again, they are in the background. On 'It is Winter' I thought of the band Ultravox en OMD, Floyd's Another Brick in The Wall with space rock influences. And then still a trance and dance in 'Tuner, soft jazz on 'Substance' and pop rock on 'Smoke.' I'm slightly more impressed with Between Two Mirrors.
Июнь, 2002.
Jurriaan Hage
http://www.io.net4u.nl