Рецензия от ProgNaut.com на альбом 'Vinyl Spring, Digital Autumn' (in English)

Tracks:
1. The Snow of the Rails [4:51]
2. The Face of a City [5:58]
3. 78 [6:49]
4. Absolute Control [5:06]
5. It Is Winter [3:57]
6. Miss The Target [6:30]
7. A Tree By the Wall [6:49]
8. Tuner [3:10]
9. Substance [4:24]
10. Smoke [4:11]
The Review:
After various weeks of listening to Romislokus 'Vinyl Spring Digital Autumn', I find it to be a fine mix of well crafted songs (much in the vein of Peter Gabriel solo music of the 'Security, So' & 'Us' and the softer side of the '80's-era' Crimson).
Although there is no new music ground broken, the band aproached with their own style to the electronic pop/prog mix with atmospheric keyboard/ guitar sounds, done in a modern fashion with the recording and approach.
The vocals are mostly done in Russian by Yuri Smolnikov (also guitarist) who has a gritty low voice similar to Mark Knoffler.
Yuri is joined by a second guitarist, Mikhail Voronov, and both have somewhat of a Fripp/Belew interplay of the afore mentioned 80's-era but not quite yet to the latter's technical abilities.
Adding to the mix is tasteful mixture of strings (Violins and Cellos) and the usage of computers, possibly to 'digitalize' songs, but since I'm not to proficient in instruments so I can be way off base on the role of the computer.
Band Members:
Evgeniy Gorelov - Keyboards
Mikhail Voronov - Guitars
Yuri Smolnikov - Guitars, Vocals
Dmitriy Shelementev - Drums
Mikhai Brovarnik - Bass
Irina Unakovskaya - Cello
Anna Goya - Violin, Vocals
Апрель, 2002.
Ron Fuch
http://www.geocities.com/prognaut/reviews/romislokus.html
---
Рецензия от Keysing на альбом 'Vinyl Spring, Digital Autumn' (in English)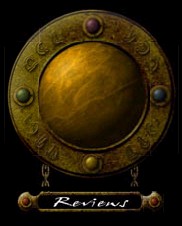 Romislokus are a Russian progressive rock band who utilize various instruments and electronic sounds (samples) to create truly original material. To elaborate, the band has the staple instruments: guitars, keyboards, bass, drums, and vocals (in Russian), but also use cello, violin, and computers (yes, there is actually a member of Romislokus who's sole credit is 'Computers'). The end result brings to mind moments of Pink Floyd's early soundscapes (especially 'Echoes'), and Ozric Tentacles (specificly the 'Erpland' album).
The band writing has two distinct musical styles on this CD: 1) straight-ahead progressive rock songs, with choruses, verses, and some sort of structure. 2) Grandiose soundscapes which awe and horrify the listener. I identify with the soundscapes more because the Russian vocals create a layer of abstraction that make it difficult to appreciate what is going on. This maybe a little hypocritical for me to say because I do enjoy bands with vocals in languages other then English (such as Anglagard, Magma, PFM, Isildur's Bane, etc). It might have to do with the staccato nature of the language that is my hang-up.
For those looking for the soundscapes I've mention, the best ones are hidden within lengthy tracks, like in the end of 'A Tree by the Wall' and 'Tuner'. These tracks have big Gilmour delay guitar, pounding beats, keyboard atmospheres, and various sound-effect touches.
It would be easy for me to say that this band should go 100% instrumental, but I don't think that is going to happen. Maybe these vocals work for Russian an audience, but in playing it for other English speaking prog fans we all come to that conclusion that this band loses an appeal due to a language barrier.

---

Highlights: A Tree by the Wall and Tuner
Rating: 7 / 10
Апрель, 2002.
Rocinante
http://www.geocities.com/keysign/reviews/recent/romislokus.htm
---
Рецензия от Rec.Music.Progressive на альбом 'Vinyl Spring, Digital Autumn' (in English)
A while ago, the Russian progressive group Romislokus contacted me, to see if I would review their album, _Vinyl Spring, Digital Autumn_ in my Tentative Reviews series (which *should* start moving again soon, I promise). I told them that the TR series is determined by a serialized order, but that I'd be happy to review their disc on r.m.p. So ...
Tonight, after my show, I decided to give the disc a spin. Here are my thoughts:
(i) Perhaps the strongest advantage that this band has going is their vocalist, Yuri Chudinov (who is also the group's leader). A few weeks ago, I played a few tracks by the South American group Rael on my late-night show, and commented on how their vocalist was an extremely powerful presence in the group -- commanding his own space, regardless of what was happening around him. Chudinov has the same sort of quality -- his voice isn't as throaty as the singer from Rael, but he always manages to stand out on his own.
The second track on the album, 'The Face Of A City', can be used to illustrate this point. The track itself isn't the most memorable on the album -- the guitar line is a bit too reminiscent (note that I don't say derivative) of some late-period Marillion for my tastes, for instance -- but Chudinov manages to create his own space with the vocal line. 'The Snow On The Rails', the first track on the album, also showcases his vocals to great effect.
(ii) Some of the music is a bit too techno/trance oriented for my tastes. I have no real objection to the presence of 'beats' in art-oriented music, but some of time it struck me as getting in the way of the rest of what was going on. Still, one certainly can't fault the band for being stuck in a '70s mindset ...
(iii) On the other hand, there's a lot of enigmatic material filtered into the mix here. '78' combines beats with cellos, with other odd sound effects popping up from time to time -- 'Miss The Target' even seems to go overboard on sonic effects, at times.
(iv) I liked the guitar line on 'Absolute Control' -- rather 'crafty', if you get my reference.
All in all, I'm still not completely certain how I feel about this. There's no question that this band is loaded with talent - I'm just not 100% convinced that they managed to grind a really top-level album out of their labours. I'll have to give this one another listen before my opinion consolidates.
Still, if you're a fan of trance/dub-ish prog, this one should work for you.
Апрель, 2002.
Christopher J. Currie
---
Рецензия от Progressiove&Metall Music e-zine на альбом 'Vinyl Spring, Digital Autumn' (in English)

ROMISLOKUS - 'Vinyl Spring, Digital Autumn'
The Project Romislokus started in 1998 in Kirov, Russia with: Yuri Chudinov, Evgeniy Korobkin, Mikhail Solovyov, Irina Yunakovskaya and Mikhail Brovarnik. Yuri Chudinov was born in 1955 in the Ural region, Russia. Studying hydrology at Hydrometeorological Institute in Odessa he organized his first rock band. They played classic rock music. In 1980 he began to compose his own music and lyrics. Against this background in Zaporozhye (Ukraine) in 1981 he also organized his first experimental rock - laboratory specializing in the training of young rock musicians. He developed his own original educational program. Then in 1991 in Tomsk (Western Siberia) and in 1995 in Kirov one after another he organized two rock - laboratories, where more than a hundred of musicians- beginners were successfully trained. Yuri Chudinov was qualified as Top Class music teacher. Evgeniy Gorelov and Mikhail Voronov began their music carriers in one and the same band in 1994. The name of this band was 'The Ocean'. They played soft and art rock. Romislokus was created as a result of the willingness of all of the musicians to experiment in the field of Progressive Rock combined elements of art rock and electronic music. For this purpose Maksim Karavaev (computer) was invited to join the project. Romislokus returns with the second album, as the first one,
It?s very hard to describe and to define the music of this Russian Project, with a variable instrumental, the band tends to be more traditionally melodic using a soft Progressive Rock, mixing elements as Techno Ambient Electronic and Experimental music, they use complex compositions but without extended instrumental explorations, realy they know combine a instrumental technique, the undulations of electronic textures became indispensable parts in all compositions, creating a new level and a diferent way in a progressive rock style, decorated with nice keyboards and violin notes, all vocals are in Russian and fit in excellently with the music. 'Vinyl Spring, Digital Autumn' is the second release with ten tracks, produced by Romislokus all lyrics by Yuri Chudinov and cover design by Andrey Gourianov. My special and particular attention to the songs: 'The Face Of A City' (Is the Best), '78', 'Absolute Control', 'Miss the Target', 'A Tree By The Wall' and 'Smoke'. Today Romislokus consist of the following musicians: Evgeniy Gorelov - Keyboards, Mikhail Voronov - Guitars, Yuri Smolnikov - Guitars, Vocal, Dmitriy Shelemetev - Drums, Maksim Karavaev - Computers, Mikhail Brovarnik - Bass, Irina Unakovskaya - Cello and Anna Goya - Violin, Vocal. Excellent and indispensable work, highly recommendable…
Март, 2002.
Carlos Alberto Vaz Ferreira
http://www.progressiverockbr.com/previews2002.htm
---
Рецензия от Progresiva70s.com на альбом 'Vinyl Spring, Digital Autumn' (in Spanish)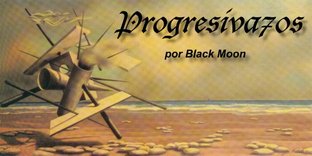 Romislokus: tercer CD (aun en elaboracion)
'Russian Progressive Rock Band' subtitula la gacetilla de prensa de Romilokus, que contiene excelentes criticas de varios de los conocidos medios de prog rock. Reunidos en 1998 y con dos albumes en su haber ('Between Two Mirrors' y 'Vinyl Spring, Digital Autumn'), estan atareados actualmente en su tercera produccion. Los temas de este nuevo trabajo pueden bajarse en formato mp3 desde su sitio en la red: www.romislokus.com . Musica elegante que escojo situar en la corriente neoprogresiva, con variadas influencias y caracteristicas entre las que se destacan las provenientes del pop elaborado y ornamentado. Agradables melodias muy pegadizas (me he sorprendido a mi mismo tarareandolas) Una presencia electronica basada en los teclados, computadoras y algunas partes de guitarra se complementan en algunos temas con la delicadeza de las cortinas del cello de Irina Yunakovskaya. El timbre de la voz de su cantante Yuri Smolnikob me recuerda a la de David Thomas de Pere Ubu pero la alienacion de David es reemplazada por una profunda calidez. No he escuchado los anteriores discos pero a traves de los comentarios puedo interpretar que se encuentran simplificando su propuesta. Esperaremos a escuchar terminado el actual trabajo para elaborar un juicio mas completo.
Evgeniy Gorelov: teclados
Mikhail Voronov: guitarras
Yuri Smolnikov: gitarra ritmica, voz.
Dmitriy Shelemetev: bateria
Maksim Karavaev: computadoras
Mikhail Brovarnik: bajo
Irina Yunakovskaya: cello
Декабрь, 2002.
Humberto Luna
http://www.progresiva70s.com/nuevos_albumes.htm#Romislokus