Рецензия от European Progressive Rock Reviews на альбом 'Vinyl Spring, Digital Autumn' (in English)

A major album of 2002
Here is an album that is impossible to take out of your CD player. It has that rich seam of creativity running right through it and is impossible to stop playing until you've savoured every last note, every influence that this music soaks up. It has an air of lasting beauty that never diminishes and creates an atmosphere you can cut with a knife.
The band Romislokus now mostly live in Moscow, they released their first album in 2001 entitled 'Between The Mirrors'. The style/influence of this new offering stems from many varied directions and blends, such as classical, electronic, ambient, classic rock with female backing vocals and strings, all tinged with progressive rock influences.
All musicians and singers involved display a caring passion for the music. The arrangements are full and complete and everything is held together with the cello and violin which grace the music with chilling yet soulful notes. The violin, but most especially the cello, is well used giving this whole body of work a haunting almost classical edge. The end result is an album and band who can compete with the best that Europe can offer.
Lastly, I have to mention the vocals by Yri Smolnikov. He has a superb husky voice (all vocals in Russian) that adds to the beauty and dimension of this whole melodic album.
It opens with 'The Snow Of The Rails' which has a melodic, shimmering, almost ambient backdrop overlaid with programmed percussion, a very haunting track that bursts into life in the last quarter.
The cello comes into play on the classic rock track 'The Face Of A City' which has an infectious melodic tune and beat with chiming guitars and keys. This guitar style can also be found on the mighty 'Miss The Target' which has a dark, sombre intro that eventually develops with the violin, cello and Yri's superb husky voice. Track 5, 'It Is Winter', sums this masterful album up with its mix of tubular bells, strings and infectious rhythm that contains elements of acoustic, synth, progressive and yes, classic rock.
Another new direction can be found on 'A Tree By The Wall'. This track has a Spanish/Latin sound that conjures up images of spaghetti westerns then darts off into ambient areas followed by some chilling cello notes, eventually returning to the opening theme. This really is quality composing. Finally, this album tips right into electronic music with track 8, 'Tuner' which comes straight out of the territory where Tangerine Dream reside.
To sum up, this is an irresistible major piece of composing and performing by all concerned. For the most part all the instruments are underplayed giving this project a truly professional sound where no one musician is trying to impress or overstate their importance over fellow members. As mentioned, the cello and violin are a welcome addition to this kind of music and hopefully more bands will pay attention to these instruments. The female backing vocals also add variation and depth especially on 'The Face Of A City'. On first hearing this album it sounded mellow and thoughtful but on further listening the power seemed to become more evident till this whole body of work gelled and became extremely consistent. This band prove that Russia should not be overlooked when searching for superb musicians and equally important, new music directions and ideas. They create the same passion and emotion in their music as the Estonian musician Igor Garsnek and the Italian Lucio Lazzaruolo. Romislokus bring a lasting breath of fresh air to a genre that sometimes can become predictable. Faultless. 100%
Март, 2002.
George
http://www.tandet.freeserve.co.uk/romislokus.html
---
Рецензия от InternetEd Music Review Site на альбом 'Vinyl Spring, Digital Autumn' (in English)

1. The Snow Of The Rails
2. The Face Of A City
3. 78
4. Absolute Control
5. It Is Winter
6. Miss The Target
7. A Tree By The Wall
8. Tuner
9. Substance
10. Smoke
Romislokus is an experimental musical force that should not be overlooked. These capable Russian musicians combine elements of acoustic and electronic music to construct a unique sound that is part progressive and part ambient/atmospheric, forming a fusion that is unclassifiable in any other way. The acoustic side of Romislokus' sound is represented by violin, cello, drums, and vocals, while the electronic side is represented by keyboards--the electric guitar falls somewhere in between, acting as the bridging force between these instruments. Though the song titles are in English, the lyrics themselves are sung (very skillfully) in Russian. However, this does not serve as a barrier to identifying with Romislokus' sound in any way because the music itself transcends language in its subtle brilliance.
The digital noises that introduce album opener 'The Snow Of The Rails' seamlessly lead to the song's clever drum, bass, and guitar interplay, which in turn lend their sound nicely to singer Yuri Smolnikov's soft but powerful vocals. Pristine and ambient, 'The Face Of A City' utilizes staccato guitar melodies with precise rhythmic cohesion, and also includes a memorable chorus that is melded to acoustic instrumentation in the form of string accompaniment. An experimental ambience pervades over the keyboard and guitar driven '78' with its large-scale composition and mood shifting nature combined with a plethora of diverse sounds from bells, to violin, to distorted guitar. The eerie 'Absolute Control' begins with powerful marching music and later shifts to a more progressive nature, showing this group's talent for combining electronic and acoustic elements. In 'It Is Winter,' musical bells ring both ominously and joyously in proclaiming the arrival of winter, as the song's crystalline guitar notes resound in a rich enveloping harmony. The bass driven 'Miss The Target' is full of subtle ambience accented by Yuri's deftly restrained vocals, while 'A Tree By The Wall' is an introspective piece backed by rich atmospheric keyboards, subtle rhythms, and excellent melodies. Surprisingly, 'Tuner' leans toward techno/dance music in its bassy motions and catchy looping guitar notes, and on the opposite end of the scale, the emotional and mostly acoustic song 'Substance' uses beautiful string playing and controlled vocals to deliver its musical power. Album closer 'Smoke' proves to be a majestic song complete with smooth instrumentation and expressive melody, blending the album's pervading atmosphere perfectly. Overall, Romislokus' Vinyl Spring, Digital Autumn is a very good album that transcends genres and, in so doing, presents a sound that is distinctly ambient and astoundingly memorable.
Summary: A unique progressive/ambient musical experience
Март, 2002.
Justin Becke
http://www.interneted.com/Reviewpages/romislokusvinylspring.htm
---
Рецензия от The Dutch Progressive Rock Page на альбом 'Vinyl Spring, Digital Autumn' (in English)

Country of Origin: Russia
Format: CD
Record Label: Sverchok Records
Year of Release: 2002
Time: 51:47
Info: Website
Samples: Website
Tracklist: The Snow Of The Rails (4:51), The Face Of A City (5:58), 78 (6:49), Absolute Control (5:06), It Is Winter (3:57), Miss The Target (6:30), A Tree By The Wall (6:49), Tuner (3:10), Substance (4:24), Smoke (4:11)
Russian band Romislokus are back with their second album, Vinyl Spring Digital Autumn and they have followed up their debut Between Two Mirrors in a most impressive fashion. Once again they have managed to fuse the calculated cold atmosphere of electronic music with the warmth of string instruments, notably the cello and the violin. Once again the vocals are sung in Russian, but somehow the band manage to curb this problem and unlike with many 'foreign' bands, this does not serve to detract from the beauty of their music.
The difference between the styles of music Romislokus play is evident from the first two tracks. The Snow Of The Rails has a dark sinister electronic touch to it while The Face Of A City has a much more warmer, and commercial, feel to it with the introduction of airy keyboards as well as the now customary and expected string interludes. In fact it seems that the band have moved toward a more mainstream approach with this new album allowing themselves to become rather more accessible by broadening their fan base to those who could easily listen to other bands such as Hothouse Flowers.
However, even though there is more of a commercial feel to the band's music, they still manage to instill an aura of progressive rock such as on 78 which has some intriguing shifts in both time signature and overall style flitting between the acoustic strings to a harsh electronic sound. It Is Winter blends acoustic and commercial rock with progressive arrangements featuring tubular bells and strings which blend in magnificently with Yuri Smolnikov's husky vocals.
As mentioned time and time again the band feature a heavy does of electronic music which feature in a variety of ways. Absolute Control has the band adopting a heavy synthesised sound that also affects the overall sound of the guitars, Miss The Target has a cold atmospheric ambience almost Tangerine Dream-like in nature, as does Tuner.
The music by Romislokus seems to have been derived from a myriad of influences but one cannot deny that one of the major bands that does crop up every now and again would be Pink Floyd. Tracks such as A Tree By the Wall, feature that melancholic nature that evolves at a dramatically slow but effective pace. However, the one feature that this Russian band possesses that allow it to stand out when compared to many other similarly styled bands is the incorporation of the string instruments which create such as strong contrast to the various other electronic sounds, a feat that is accentuated on Substance
Admittedly, Romislokus are one of the brightest discoveries to have come my way in the last few years. Their music breathes fresh air into what at times has become a seemingly stagnant musical style. Though there are various references from classical bands, Romsilokus have adopted with great success their own individual style which deserves to be unleashed to the masses!
Conclusion: 8 out of 10.
Апрель, 2002.
Nigel Camilleri
http://www.dprp.vuurwerk.nl/reviews/0213.htm#romislokus
---
Рецензия от Progressiveears на альбом 'Vinyl Spring, Digital Autumn' (in English)

Romislokus is:
Evgeniy Gorelov- Keyboards
Mikhail Voronov- Guitars
Yuri Smolnikov- Guitars, Vocals, Lyrics
Dmitriy Shelemetev- Drums
Maksim Karavaev- Computers
Mikhail brovarnik- Bass
Irina Unakovskaya- Cello
Anna Goya- Violin, Vocals
Romislokus- Vinyl Spring Digital Autumn. The new CD from Russian proggers, Romislokus. This band is excellent at fusing the acoustic and electronic sides of music. Guitars, bass, drums, cello & violin played over electronic soundscapes created by computers and keyboards. All the vocals are in Russian. I have no idea what Yuri Smolnikov is singing about, but it doesn't matter. He sings great, with rich, low tones and a nice delivery. All the musicians are quite capable and play more as an ensemble rather than having any particular instrument to stand out front. The computer is also a major part of the sound. Maksim Karavaev using it to create glistening, hypnotic, trancelike backgrounds that are both dense and mesmerizing. The cellos and violins played against these electronic elements, brings their acoustic natures to the fore and is musically, very nice. Vinyl Spring Digital Autumn will appeal to lovers of ambient, electronic and progressive music. Romislokus reminds me of everything from Fripp, Belew, U2, and Dire Straits, to Brian Eno, Pink Floyd, Tangerine Dream and Klaus Schulze. Well crafted songs from a gifted group of Russian musicians. This CD is impressive enough that I also want to check out their 2001 release, Between Two Mirrors. I hear good things about that too. Having now heard Vinyl Spring Digital Autumn, I believe every word.
Июль, 2002.
Amnerika
http://www.progressiveears.com/asp/reviews.asp?albumID=1677
---
Рецензия от Joe Records на альбом 'Vinyl Spring, Digital Autumn' (in English)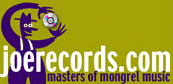 Romislokus
Vinyl Spring/Digital Autumn
Self-Released
Following their critically acclaimed 2001 debut, Between Two Mirrors, the Moscow based progressive rock group Romislokus return with an equally impressive follow-up, Vinyl Spring/ Digital Autumn.
Romislokus began in 1998 as a project of likeminded musicians in Russia who were interested in exploring the boundaries of 'art rock'. Blending organic and inorganic sounds such as cello and violin amongst electric guitars and synthesizers provides Romislokus with a unique, yet familiar sound. Though heavily influenced by such other experimental bands as Pink Floyd, pre 'And Then There Were Three' Genesis and post 'Rubber Soul' Beatles, the Moscow group successfully combines past stimuli with 21st century recording techniques.
For the most part, Vinyl Spring/Digital Autumn is laid-back and inviting as Romislokus creates melodic soundscapes. Even though vocalist/rhythm guitarist Yuri Smolnikov sings each song entirely in Russian with a haunting resonance, the record is so musically entrancing it is able to cross cultures without the dialect becoming a distraction. On tracks such as 'The Snow On The Rails', Romislokus embraces the technologically advances that were not available to their predecessors and go with an entirely electronic sound. 'The Face of the City' combines unobtrusive cello parts with moody guitar fills. Although '78' begins as an ambient journey, the band interjects a heavy rock guitar explosion. Violinist Anna Goya takes the spotlight with her lush vocals on the housey track 'Tuner'. Goya's vocals again resurface with Yuri on the ambient, Russian spoken-word piece 'Substance'.
Romislokus's has an obvious affinity for 70's progressive rock bands such as Yes, Alan Parsons Project and The Moody Blues, with an equal admiration for contemporary acts such as the Orb, Moby, and Meat Beat Manifesto. This band from Mother Russia successfully combines symphonic arrangements while blending textures of acoustic and artificial instrumentation to create a gratifying listening experience.
Июль, 2002.
Tony Engelhart
http://www.havemusic.com/joerecords/Romislokus.htm