Рецензия от Babyblaue Prog-Reviews на альбом 'All Day Home' (in German)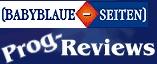 Die Musik der russische Formation Romislokus ist wirklich keinesfalls mit dem herkцmmlichen Progressive Rock vergleichbar und entzieht sich somit jeglicher Kategorisierung. Der auf 'All Day Home' praktizierte Stil bewegt sich auf dem Terrain des gepflegten Pops und erweckt in seinem gebietsweise auftretenden musikalischen Minimalismus eine gewisse Seelenverwandtschaft mit dem was heutzutage pauschal in die Kategorie des Postrocks eingeordnet wird. Somit kann der Beschreibung Georgs vollkommen zugestimmt werden.
Der Gesang des kreativen Kopfes Yuri Smolnikov wirkt zunдchst eigenartig, entfaltet aber im weiteren Verlauf trotz seiner gewцhnungsbedьrftigen Intonation schon ein eigenes Charisma. Der russische Akzent hдlt sich in Grenzen und wirkt keinesfalls stцrend. Stilistisch lassen sich Romislokus auch wegen der zweifelsfrei coolen Vokalprдsentation in die 80er Jahre einordnen. Ja, Romislokus prдsentieren sich fast schon so aalglatt wie ABC, Duran Duran und Konsorten. Vor 20 Jahren hдtte man solche Musik nicht mal im Traum mit dem Progressive Rock in Verbindung gebracht. Stattdessen wдren solche Kompositionen pauschal als Musik fьr 'Popper' abgetan worden. Der herkцmmliche Rockfan hдtte sich kopfschьttelnd abgewandt. Ja, irgendwie wirken Romislokus auch in der heutigen Zeit eher als Vertreter der edlen Popmusik. Vielleicht trдfe hier sogar die natьrlich schon wieder abwertende Bezeichnung 'Yuppie-Musik' zu.
Trotz dieser strikten Abgrenzung der Musik der Russen von der progressiven Rockmusik schleichen sich aber gerade in einem Song wie 'Dreg' auch von weit ausladenden Keyboardflдchen getragene symphonische Ansдtze ein. Die Gitarre schrammelt dabei auch mal so richtig schцn nach Alternative-Manier. Der Gesang wirkt hier fast schon so richtig schцn dekadent. Beim Hцren des Titels 'If' kommen einem dann urplцtzlich Bryan Ferry und Roxy Music in den Sinn. Der synthetische Schlagzeugsound wirkt gerade hier sehr ungewohnt und ein wenig stцrend. Letztendlich muss aber auch eingestanden werden, dass dies im Grunde zur Musik passt.
Somit wird 'All Day Home' von einem sehr trockenen Sound bestimmt, der in seine ganzen Coolness auch etwas kalt wirkt, was aber nicht als Manko angesehen werden kann, da dieser unterkьhlte Charakter passend ist.
Wдhrend 'Freedom' mit einem sehr eigдngigen Refrain aufwartet und beinahe schon Hitqualitдten offenbart, tendiert solch ein relaxter Song wie 'Tree By The Wall' ohne weiteres in die Gefilde der experimentellen Popmusik.
Insgesamt weiЯ diese Mixtur aus Versatzstьcken des wavigen 80er Jahre Sounds und modernen Artpop-Anleihen zu gefallen. Wer sich nur im reinen Rocksound beheimatet fьhlt, wird mit Romislokus aber so seine Probleme haben.

Anspieltipp (s): 'Dreg', 'Tree By The Wall'.
Wertung:10/15
Август, 2003.
Horst Straske
http://www.babyblaue-seiten.de/index.php?albumId=2831&content=review#rezensionen
---
Рецензия от Progressiove&Metall Music e-zine на альбом 'All Day Home' (in English)

ROMISLOKUS - 'All Day Home'
Romislokus started in 1998 in Kirov, Russia. Yuri Smolnikov was born in 1955 in the Ural region, Russia. Studying hydrology at Hydrometeorological Institute in Odessa he organized his first rock band. They played classic rock music. In 1980 he began to compose his own music and lyrics. He was lucky to cooperate with many Russian musicians. Against this background in Zaporozhye (Ukraine) in 1981 he also organized his first experimental rock - laboratory specializing in the training of young rock musicians. He developed his own original educational program. Evgeniy Gorelov and Mikhail Voronov began their music carriers in one and the same band in 1994. The name of this band was 'The Ocean'. They played soft and art rock. They also took part in some other musical projects… Romislokus was created as a result of the willingness of all of the musicians to experiment in the field of progressive rock. Another idea was to combine the elements of art rock and electronic music. For this purpose Maksim Platunov (computer) was invited to join the project. Since then the rhythmic basis of the songs has been programmed with the help of a computer. Romislokus took part in several independent musical festivals in Russia that were mostly organized by musicians themselves and with Romislokus as a headliner. They were ready to record a lot of musical material. Romislokus received good reviews from all over the globe and independent radio air in USA, Canada, Norway, Mexico, Australia, Belgium and other countries. By the end of 2001 most of Romislokus moved to Moscow, where Dmitriy Shelemetev (drums) and Anna Goya (violin, vocal) were invited to take part in the work on a new album. Here they are again, more professional than before, one of the most important revelations, where easily blends elements of the 'Techno Ambient Electronic', 'Experimental' and Progressive Rock from musical scene today. Beside others famous new bands, Romislokus have created a very special musical signature, easily recognized by the instrumental arrangements, including eletronic programing computer. One of the highlights of this special band are all the electronic textures, where to became indispensable parts to the all compositions, decorated with nice keyboards and guitar sounds, and also with the cello notes, because of the high quality musicians, all vocals are singing in Russian and fit perfect with the music. 'All Day Home' it can be considered as a musical sequence of the last productions named 'Between Two Mirrors' recorded in 2001 and 'Vinyl Spring, Digital Autumn' finished in February, 2002, where we can find the same energy from the previous songs. A special and particular attention to and my favourite songs are: 'Dreg', 'L'amour' (in French - One Of The Best), 'If', 'Freedom', 'Persici' (in Italian), 'Tree By The Wall' and 'Captain Zero'. At that moment the Romislokus are: Evgeniy Gorelov - Keyboards, Mikhail Voronov - Guitars, Yuri Smolnikov - Rhythm-Guitar and Vocal, Dmitriy Shelemetev - Drums, Maksim Platunov - Computers, Mikhail Brovarnik - Bass and Irina Yunakovskaya - Cello. Excellent and indispensable work, highly recommendable…
Март, 2003.
Carlos Alberto Vaz Ferreira
http://www.progressiverockbr.com/previews2003.htm
---
Рецензия от Aural Innovations на альбом 'All Day Home' (in English)

Romislokus - 'All Day Home'
(Romislokus 2002)
From Aural Innovations #22 (January 2003)
Exactly one year ago, I reviewed Russian band Romislokus' debut CD, Between Two Mirrors in Aural Innovations #18. I picked it as one of my favorite albums of the year. Now I have their third, and latest CD in my hands, All Day Home. I unfortunately didn't get the opportunity to hear their second CD Vinyl Spring, Digital Autumn. Perhaps it was a transitory work, because I was a little surprised at the much more commercial direction the band has taken with All Day Home.
Now, commercialism is not necessarily a bad thing. What it often means is that a band is simply trying to reach a larger audience, and if they maintain their ideals while broadening their listener base, it can and does work. I have a feeling that Romislokus may reach a larger audience with All Day Home, but may alienate some of the fans they claimed with the more progressive nature of their first album.
But don't get me wrong. I'm not saying that All Day Home isn't good. Quite the contrary, on their latest album, Romislokus prove that they can craft dazzling pop songs with tasty and creative touches to them, like the opening track, Cool, which starts with a retro 80's rock sound and injects spacey surges of synthesizer and a warped little instrumental break between verses that takes the song to a completely different level. Dreg, on the other hand, merges mellow, almost adult contemporary style verses with beautiful liquid electronic pools of sound, and a peculiar but fascinating chorus. There is a nice urgency to the guitar work in I'm Tired (which, intriguingly, contrasts the title of the piece!), and the redone version of Captain Zero (originally from their second album), is pure, soaring pop bliss. Despite the change in song writing style, Romislokus keeps one of the integral components of their sound intact throughout: the use of sonic washes of electronic sound that give their music that distinctly spacey feel. Unfortunately they have diminished or completely jettisoned some of the things that I loved about the sound on their first album.
Part of the band's philosophy is to build upon the ideas of rock's founders while incorporating new ideas and technology into the sound. They get full marks there. But another part is to appeal to a world audience, rather than just a Western audience. So it strikes me as kind of odd that after two albums sung in vocalist Yuri Smolnikov's native Russian, he has switched to singing mostly in English (two tracks are exceptions-L'Amour is sung in French, Persici in Italian). I quoted the band in my review of their first album, from an e-mail they sent me: 'To our mind the English language gives the rhythmic basis of rock song. The rhythmic structure of the Russian language is different from English; that's why our music has it's own specialty.' The Russian vocals gave their music a mysterious and alluring appeal, and aided the band in avoiding Western clichйs in rock music. The music on All Day Home doesn't pull this off quite as well. Still, I imagine it will make them more accessible to British and North American audiences, two regions where they have not as successfully penetrated as they have Europe.
The other thing I missed was the beautiful cello of Irina Yunaskaya, which was quite prominent on Between Two Mirrors. On All Day Home, it's terribly underused (I hear it occasionally here and there, like on Persici). It does appear, however, on the last two tracks of the album, Tree by the Wall and Captain Zero, both of which are English versions of songs from their second album.
Now, it may not be fair to spend all my time comparing Romislokus' latest album to their previous works. A band, after all, must continually evolve to move forward and not grow stale. So judging their latest album on its own merits, it's an enjoyable listen, and has moments of style and creativity that are pure Romislokus, but I would really have to say that this is no longer what I think of as progressive rock. It is, however, lush, sophisticated, and stylish pop music, with a rock edge to it. I won't compare their sound to these artists, but the latest Romislokus would likely appeal to fans of musicians and bands such as Brian Ferry, David Bowie, and Ultravox.
Январь, 2003.
Jeff Fitzgerald
http://www.aural-innovations.com/issues/issue22/romislo3.html
---
Рецензия от La Stampa daily newspaper на альбом 'All Day Home' (in Italian)
Lasciate cadere alcuni semi di musica elettronica nel campo del rock progressivo e otterrete All Day Home. Nati nel 1998 nel nome della contaminazione tra le sonorita vintage di trent'anni fa e le moderne tecnologie, la band russa di Kirov convoglia nelle proprie canzoni esperienze e repertori di diversa origine. E All Day Home e un po' la sintesi di questi vari fronti artistici in cui hanno transitato i suoi componenti.
I musicisti che danno vita a questo progetto sono Evgeniy Gorelov (tastiere), Mikhail Voronov (chitarre), Yuri Smolnikov (voce e chitarra ritmica), Dmitriy Shelemetev (batteria), Maksim Karavaev (computer e programmazioni), Mikhail Brovarnik (basso) e Irina Yunakovskaya (violoncello).
Per il loro terzo album i Romislokus hanno confezionato dieci brani scritti prevalentemente in inglese. Ma ci sono anche un testo cantato in italiano (Persici) e uno in francese (L'amour) ad abbracciare idealmente tutto il circuito musicale a cui il gruppo fa riferimento.
Alla voce calda e profonda del cantante si uniscono gli abili giochi di chitarra di I'm tired; la perfetta fusione tra il mondo pop e quello rock (nella traccia in lingua transalpina) che rappresenta meglio lo stile del gruppo; e il chiaroscuro intrigante di Freedom in cui si alternano punte di hard rock e aperture melodiche. La traccia piu immaginifica del disco resta comunque Dreg con i suoi ampi spazi strumentali sostenuti dalle tastiere.
Un carattere cosi eterogeneo si spiega tenendo presente che una parte del gruppo e passata anagraficamente attraverso la vecchia avanguardia del prog e il pop elettronico degli anni '80. Il che ci porta alla presente e libera combinazione dei linguaggi che mescola tutti questi sapori. L'equilibrio non e sempre dei piu calibrati e qualche suono meriterebbe di essere affinato meglio, ma il risultato nel complesso e interessante.
Il collettivo dei Romislokus muove i suoi primi passi nei festival musicali indipendenti. Nel 2001 viene realizzato l'album di debutto Between Two Mirrors. Segno di una produttivita viva e redditizia, nei primi mesi di quest'anno viene pubblicato Vinyl Spring, Digital Autumn, seguito a breve distanza dall'ultimo All Day Home. Nel frattempo il nome di Gorelov e compagni ha gia fatto il giro del mondo conquistando vari apprezzamenti. I venti del rock qualche volta si alzano anche da est.
Октябрь, 2002.
Marco Novaro
http://www.lastampa.it/_web/_RUBRICHE/musica/default_canzoni.asp
---
Рецензия от Babyblaue Prog-Reviews на альбом 'All Day Home' (in German)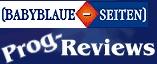 Mein 50. Review, und gerade jetzt ist mit 'All day home' eine CD an der Reihe, die sich zumindest mir einer simplen Kategorisierung bzw. einer annдhernd objektiven Beschreibung entzieht.
Das dritte Werk der mittlerweile in Moskau ansдssigen russischen Band Romislokus hat seinen ganz eigenen Sound, soviel steht fest. Die unaufdringliche, ruhige Musik lдdt aufgrund dezentem Streichereinsatz, einer gleichsam lebendigen wie gefьhlvollen Gitarrenarbeit und wabernden Keyboardteppichen zum nдheren Hinhцren ein. Veredelt wird sie durch die Stimme von Sдnger Yuri Smolnikov, die auf eine fremd anmutende Weise Wдrme auszustrahlen scheint, ohne wirklich Volumen zu besitzen. Sein Einsatz in 'I'm tired' ist zwar zu lustlos ausgefallen, aber an anderer Stelle reicht es zu herrlich coolen Auftritte (z.B. in 'Dreg'). Gegen Ende der Platte macht er sogar Leonard Cohen erfolgreich Konkurrenz.
Der Band gelingt es, manche ihrer Lieder mit einem herrlichen Pop-Appeal auszustatten. Meist nдhert sich die Musik aber stilistisch dem, was man landlдufig Post-Rock nennt. Romislokus spielen diesen jedoch in einer eigenstдndigen, weltfernen Variante, die ohne laute Ausbrьche auskommt, dafьr aber eine gewisse Leichtigkeit besitzt, die manche Genrekollegen vermissen lassen. 'All day home' gelangt immer dann zu seinen spannenden Momenten, wenn das Cello oder melancholische Refrains wie der von 'Freedom' gediegene Rotweinatmosphдre (drauЯen schneebedeckten Berge, drinnen der knisternde Kamin ...) aufkommen lassen. Setzte man die CD als Hintergrundrauschen auf einer privaten Ь-30 Party ein, den meisten Anwesenden wьrde sie weder auffallen noch wьrden sie sich gestцrt fьhlen. Dem einen oder anderen aufgeschlossenen BBS-Leser kцnnte jedoch nach einigen Liedern die Musik hinter dem Small-Talk auffallen. Nicht weil Romislokus klassischen oder modernen Progressive Rock spielen wьrden (abgesehen mal von einem neoproggigen Gitarreneinsatz gegen Ende), sondern weil ihre Musik interessant, ernsthaft und eigenstдndig klingt. Die Nachfrage beim Gastgeber, was man da gerade hцre, wдre der nдchste Schritt ...
Auffдlligerweise hat die Band nicht alle ihre (ursprьnglich natьrlich russischen) Texte ins Englische ьbersetzt. Jeweils einmal lauscht man ьberrascht franzцsischen bzw. italienischen Worten. Ein interessantes Experiment, bekommen die beiden Lieder alleine durch die Verwendung einer anderen Sprache einen neuen Flair. Zu erwдhnen sind schlieЯlich noch die digitalen Spielereien am Rande vieler Lieder, die insbesondere das Schlagzeug aufwerten und den eigenstдndigen Stil der Band mitprдgen.
Genug geschrieben, falls jemand neugierig geworden ist, dann darf er sich jetzt freuen - soweit er eine ordentliche Internetverbindung hast. Die Band hat nдmlich dem interessierten Hцrer die komplette Platte (sogar mit Bonustracks) auf ihrer Homepage zum Download zur Verfьgung gestellt. Wenn das mal kein Anreiz ist!

Anspieltipp(s): 'Dreg', 'Freedom', 'Captain Zero'.
Wertung: 8/15.
Август, 2003.
Georg Heep
http://www.babyblaue-seiten.de/index.php?albumId=2831&content=review