Radio Campus Loughborough
Country: UK
City: Loughborough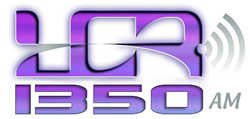 LCR is one of the oldest radio stations in the UK.

It all began over 32 years ago when some students pirate broadcasts from a suitcase in the Hazelrigg building during rag week in 1970.

LCR was originally called "Radio Mule - A small station with a kick", after three years of illegal pirate broadcasting, Radio Mule became so popular with the students voted to turn it into a legitimate legal station. LCR was born, and went live on-air in 1973.

The home of LCR for almost 30 years was in a small set of studios located next to the purple onion. In the summer of 1999 LCR moved to its current location, the ?1.4 million media center in the students union building.

LCR initially broadcast to the local university halls through induction loops placed around the tops of each individual halls. Later LCR change to broad cast on1350 AM throughout the whole university. Recently LCR has been broad casting on FM for one month periods, with our signal reaching as far as Nottingham.
Listen radio on-line.
Official web-site: http://www.lborosu.org.uk/lcr/