Radio 1350AM University York
Country: UK
City: York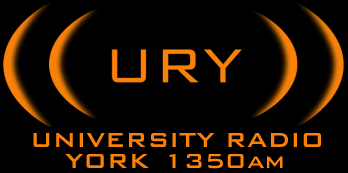 URY, based at the University of York campus is a station run by students for students. Pioneering independent radio in the UK, URY began life as a student's hobby in 1967, assuming full-time broadcasting status the following year. Since then it has continued to grow, developing its studio facilities and resources, and gaining the respect and professionalism which can be heard on-air today.

URY has moved homes several times in its thirty-odd years on air, most recently in the summer of 1997 when for the first time it gained its own building in the heart of Vanbrugh College on the university campus. The station is run by students for students so it's guaranteed to give you exactly what you want to hear. There's no set format to our shows so our presenters can do what they like, as long as its legal! They have a dedicated team of journalists to bring you all the latest news and sport from campus, home and abroad on our daily news programme 'the source@six' backed up by the full weight of Independent Radio News. URY broadcasts 24 hours a day during term time on 1350AM across campus. October 1998 also saw URY's first temporary FM licence, enabling complete coverage of the city in FM stereo.
Telephone: 01904 433840
Requerest a romisloku's song.
Official web-site: http://ury.york.ac.uk/