Radio station KRZQ
Country: USA
City: Reno, NV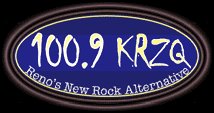 On March 13th 1992 Reno's first New Rock station hit the air.The first song was 'High' from the Cure, which was followed by the Sex Pistols 'Anarchy in the U.K.' The response was more than we could have hoped for. Since then KRZQ has been a driving force for new music in the Sierras.
Many of the on-air personalities that have worked at the station have gone on to working in New Rock stations around the country, including Dallas, Washington D.C., Las Vegas, Phoenix and Portland.
KRZQ would like to thank you for the last ten years of New Rock in Reno!
Telephone: 775-333-0123
Official web-site: http://131.103.215.120/krzq/index.html