Radio station WBJB-FM
Country: USA
City: Lincroft, NJ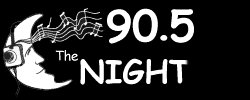 Brookdale Public Radio station is a unique voice on the dial with a new mix of music bringing some of the most talented songwriters and musicians to the New Jersey and National Public Radio® (NPR) programs. Programming that goes beyond the standard news and music functions of most radio stations, enriching, inspiring and challenging our listeners with thought-provoking news and information. Brookdale Public Radio is serving an important function as central New Jersey's source for NPR's® award-winning news magazines: Morning Edition® and All Things Considered®.

The public radio audience profile is extremely attractive - affluent, well-educated, business leaders, and community active. Moreover, public radio listeners are concentrated in the desirable baby boom group, ages 25-54. National Public Radio® attracts an audience most notably distinguished by its educational excellence and professional success.

Brookdale Public Radio's signal covers the majority of central New Jersey, two-thirds of the state. Neatly pocketed between the #1 market, New York, and the #6 market, Philadelphia, 90.5 The NIGHT has the capability to reach nearly a million listeners.
Telephone: Request Line: (732) 224-2905
WBJB-FM Studio Line: (732) 224-2252
Requerest a romisloku's song.
Official web-site: http://www.wbjb.org/