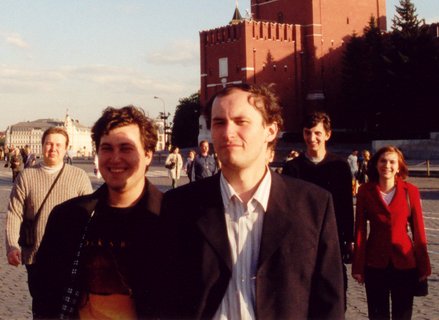 Hello. I am Evgeniy Gorelov. There are my stories about Romislokus.

New story
about working on cover for the song "To Be Alone With You" of the Jelly Bean Bandits by Evgeniy Gorelov.

Two short stories about Romislokus' moving from Kirov to Moscow.
The events were happened in March 2001. Three members of Romislokus (Smolnikov, Gorelov, Voronov) left Kirov to distribute their first CD "Between two mirrors" at Moscow musical markets. The real names of acting persons are changed.