Radio show Planete Indie
Country: Belgium
City: Etalle

Planиte Indie™ is a Belgian radio show, exclusively dedicated to independent artists, labels, and music, each week on Must FM (103.1, 107.3, 105.7 & 107.4 FM television cable on 100.4 FM).

This show started officially on the air in July 1997, after several weeks of preparation, and it has been growing since then.

The show is very ambitious : it aims at becoming a reference in the area and in Belgium for the world of independent music.

Planete Indie™ is broadcast every Thursday between 20.00 and 22.00.

Tune in each week to the right frequency (103.1, 107.3 or 105.7 FM). Their transmitter is quite powerful : the signal can be heard in the whole south of the Luxembourg province (Arlon, Virton, Florenville, Libramont, Athus, ...), in the North of France (Longwy, Metz), and in the western part of the Grand Duchy of Luxembourg.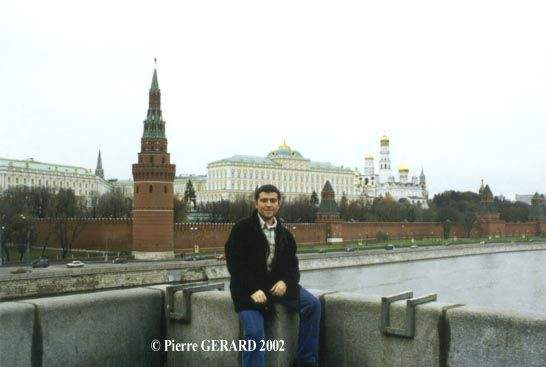 Romislokus' album 'Between Two Mirrors' had become as the album of the week in 'Planete Indie' radio show of January, 10, 2002.
Since that time almost all songs from three albums of Romislokus were included in playlists of Planete Indie.

October 2002 - presenter Pierre Gerard of 'Planete Indie' traveled to Moscow to met Romislokus.

April 2003 - presenter Pierre Gerard traveled to Moscow once again and visited live perfomance of Romislokus in rock club Tabula Rasa.