Radio GTFm on 106.9 FM
Country: UK
City: Pontypridd, Wales

GTFM had its first successful month long broadcast in May/June 1999. With it being such a success it was decided to try to repeat the experiment on a regular basis and to fundraise to purchase the necessary studio equipment, hence the application for grant funding from the National Assembly.

Over 100 volunteers were involved on a regular basis to run the station. Volunteers came from within the community of Glyntaff and outside which helped achieve the aim of greater integration.

GTFM is one of 15 local radio stations across the UK (and the only one in Wales) to be granted a licence to pilot a new form of Radio licensing called Access Radio. Access Radio has been conceived to give communities a voice through their local Radio stations.

With 24 hour a day broadcasts, you're bound to catch GTFM on 106.9 FM at some point over the coming months.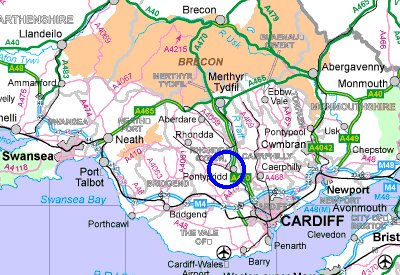 1st of October 2002 Romislokus was interviewed on GTFm for program 'The Music Lounge'.
Requerest a romisloku's song.
Listen radio on-line.
Official web-site: http://www.glam.ac.uk/gtfm/