Radio program Expose
Country: USA
City: Newark, CA

Exposure Radio is a weekly radio show, playing interesting and progressive rock. You can hear Exposure on the radio: 90.5 KSJS San Jose Sunday 9-11pm Pacific.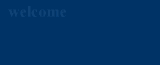 KSJS is a non-commercial radio station broadcasting 24 hours a day, 365 days a year on 90.5 FM and the Internet.
For more than 38 years, KSJS has been the radio voice for California's first public university, San Jose State University, and its surrounding community.
The KSJS broadcast signal covers 7 San Francisco Bay Area counties: Alameda, San Francisco, Marin, Sonoma, Contra Costa, San Mateo, and Santa Clara. This lets listeners tune in to 90.5FM from San Jose to Gilroy, Fremont to Berkeley and from Palo Alto to Oakland.
Their programming includes a wide range of eclectic info and music. KSJS provides the best alternative to commercial radio programming by offering a diverse selection of under represented music and unique public affairs.
Listen radio on-line.
Official web-site: http://www.expose.org/expo-nl.html