Radio station WNYC
Country: USA
City: New York

WNYC Radio is New York's premier public radio station, comprising WNYC 93.9 FM and WNYC AM 820. As America's most listened-to public radio stations, reaching over one million listeners each week, WNYC FM and AM extend New York City's cultural riches to the whole country and air the best national offerings from affiliate networks National Public Radio and Public Radio International. WNYC FM 93.9 broadcasts a broad range of daily news, talk, cultural and classical music programming, while WNYC AM 820 maintains a stronger focus on breaking news and international/ global news reporting.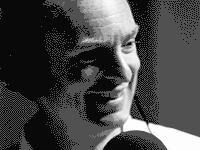 Airs daily at 11PM on 93.9 FM

New Sounds provides a place for your left and right brain to unwind at the end of day. Host John Schaefer combs recent recordings for one of the most educational and enchanting hours on radio. For 20 years, he's been finding the melody in the rainforest and the rhythm in an orchestra of tin cans. The program offers new ways to hear the ancient language of song. With guest musicians from David Byrne to Meredith Monk to Ravi Shankar, Schaefer presents performances and premieres new works from the classic and operatic to folk and jazz. Tune in for the next wave or the most ancient forms of music.
Telephone: (212) 669-3333
Listen radio on-line.
Official web-site: http://www.wnyc.org/