Radio show Mountain Stage
Country: USA
City: Charleston, WV

Mountain Stage is a two-hour radio program featuring performances by today's hottest musicians, recorded live and distributed by PRI. Host LARRY GROCE is joined by the Mountain Stage Band; vocalist, JULIE ADAMS; and keyboard artist, BOB THOMPSON. Via Voice of America, the program brings radio listeners around the world live performances of music from all genres each week.

Mountain Stage is a production of West Virginia Public Broadcasting and is distributed nationally by Public Radio International.

Funding for MOUNTAIN STAGE is provided by Charleston Marriott Town Center, Columbia Gas Transmission, Public Radio International, State of West Virginia, The National Endowment for the Arts, West Virginia Public Broadcasting, U S Airways, BB&T, Graffiti, Summit Conference Center, TAMARACK: The Best of West Virginia, The Daywood Foundation, and The Greater Kanawha Valley Foundation.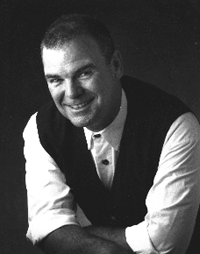 Telephone: 1-304-556-4975
Official web-site: http://www.mountainstage.org/